Non-skier things to do in Les Arcs
Some suggestions for the non skiers in your group
The snow has arrived in style here in Les Arcs. For most, of course, the planks are the priority. But for others, a holiday in the snow doesn't necessarily awaken a desire to slide down the side of a mountain.
For the non skiers out there, there are still plenty of things to do in Les Arcs aside from eating masses of Tartiflette and taking the odd swig of the local aperitif, Génépi. Whilst the others are out sliding, here are just a few top tips for exploring the area away from the groomers.
Walking
There are seven walks available across Les Arcs in the winter time, including a walk up to the peak of the resort, Aiguille Rouge, and a journey across the 'flying handbag' - the Vanoise Express - both of which provide spectacular views. A personal favourite however, is the walk up to the small and beautiful Baroque mountain chapel, Notre Dame des Vernettes, which overlooks the Vanoise National Park. After a fresh snowfall you might be tempted to hire some snow shoes for the day to make your way up there.
It's a great little treat of a walk, combining stunning scenery with a taste of some local history. There are plenty of shuttle buses that drive between 2000, 1600 and 1800 where a footpath will take you across to Vallandry, where this particular walk starts. Pick up a 'Guide Piétons' leaflet with information on the seven walks in Les Arcs (including the three mentioned here) from any in-resort Tourist Info Office. You can pick up snow shoes and poles from pretty much all of the ski hire shops if you need them.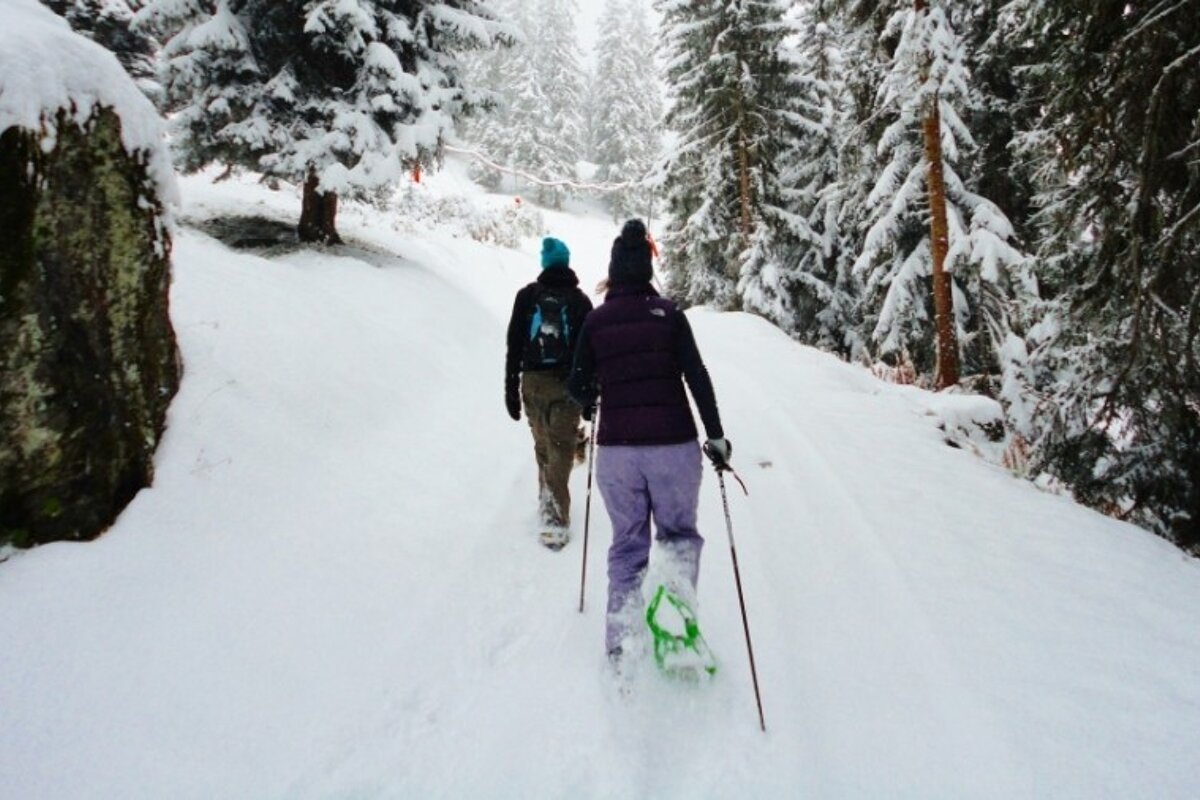 ---
Fat Biking
The new kid on the block, but quickly becoming very popular for bikers, Fat Bikes are equipped with extra wide tyres adapted for riding on the snow. They're available to hire from Twinner in Plan Peisey. Hire for a half a day is €35, and a full day is €60. Here's a little video preview for those who might be interested in shredding on two wheels.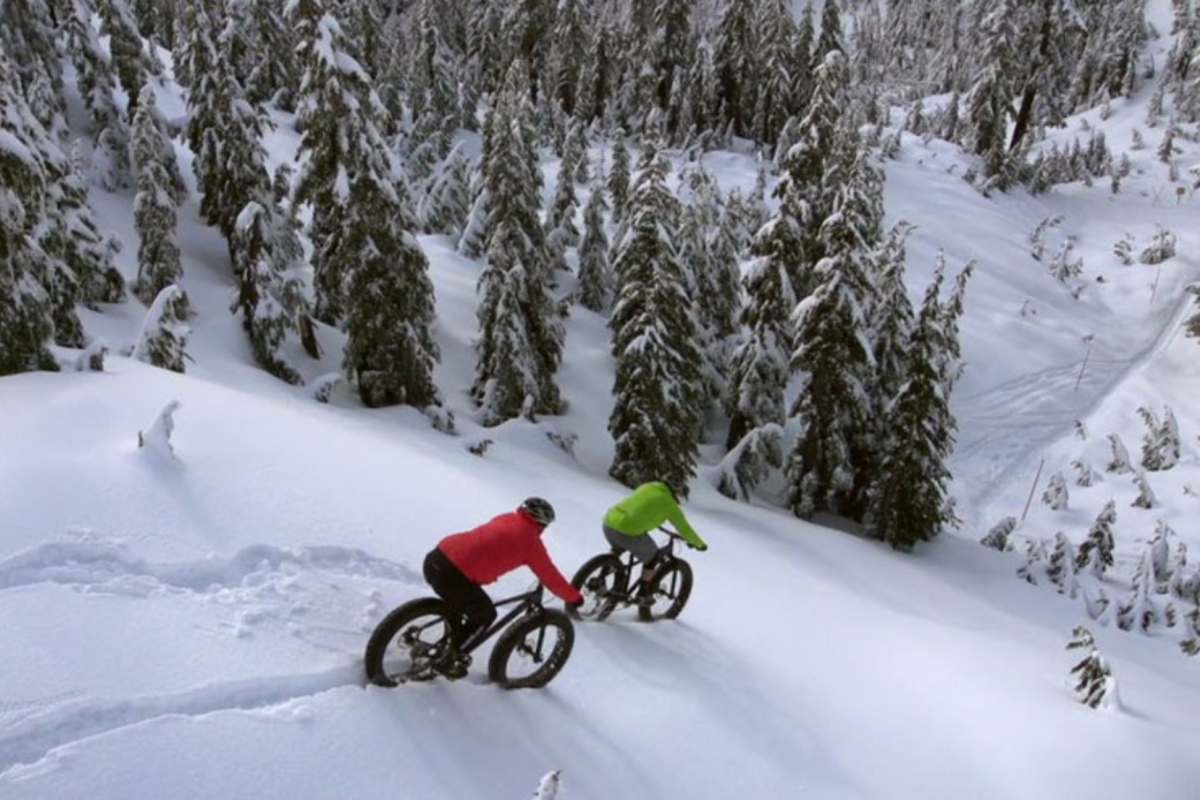 ---
Husky Sledding
There are a couple of places across the Les Arcs area where you can obtain your mushing diploma in riding and driving a pack of huskies. One is at Pré St Esprit below Arc 2000, and the other is on the edge of the Vanoise National Park (which is a great day drip in itself). Le Trappeur offer an introduction to driving a pack of huskies for two people for one hour is €200, 2 hours is €350. A blend of riding and driving for up to four people, for 1 hour is €250, and for 1.5 hours to 2 hours is €400. A ride only, for one to three people for 45 minutes is €150 and for 1.5 hours is €300.
---
Paragliding
The closest thing you'll ever get to flying, paragliding, or 'parapenting' as it's known in France is hugely popular throughout the winter and summer seasons. There are both tandem flights available, or the opportunity to learn how to fly solo across Les Arcs. Flights cost from around €100 for just under half an hour. It's open to anyone over the age of 5 (if parents are brave enough) and if you're lucky, you might be able to take the reigns for a thermal or two. There's nothing quite like soaring over a crowded piste... Speak to one of the companies that offer paragliding for more details.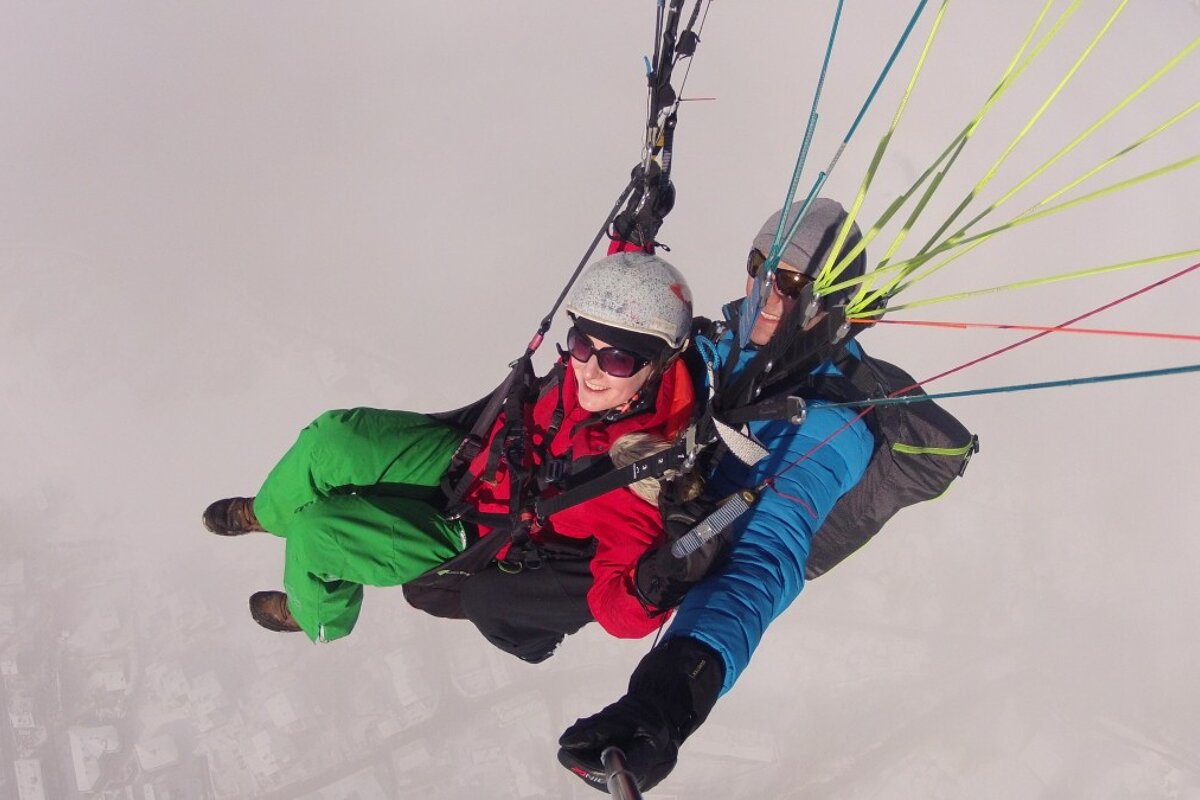 ---
Swimming and Gymming
If you're in the Arc 1800 area, you can't beat a trip to Mille 8. Complete with caves, waterfalls and outdoors pools, La Piscine, the swimming pool and the accompanying gym will certainly keep you occupied. It's open from 11am - 7.30pm and afterwards you could head further up the Mille 8 hill to Le Lodge for a bite to eat and some live music. Le Lodge is accessible via the Villards Gondola and costs €4.50 for pedestrians.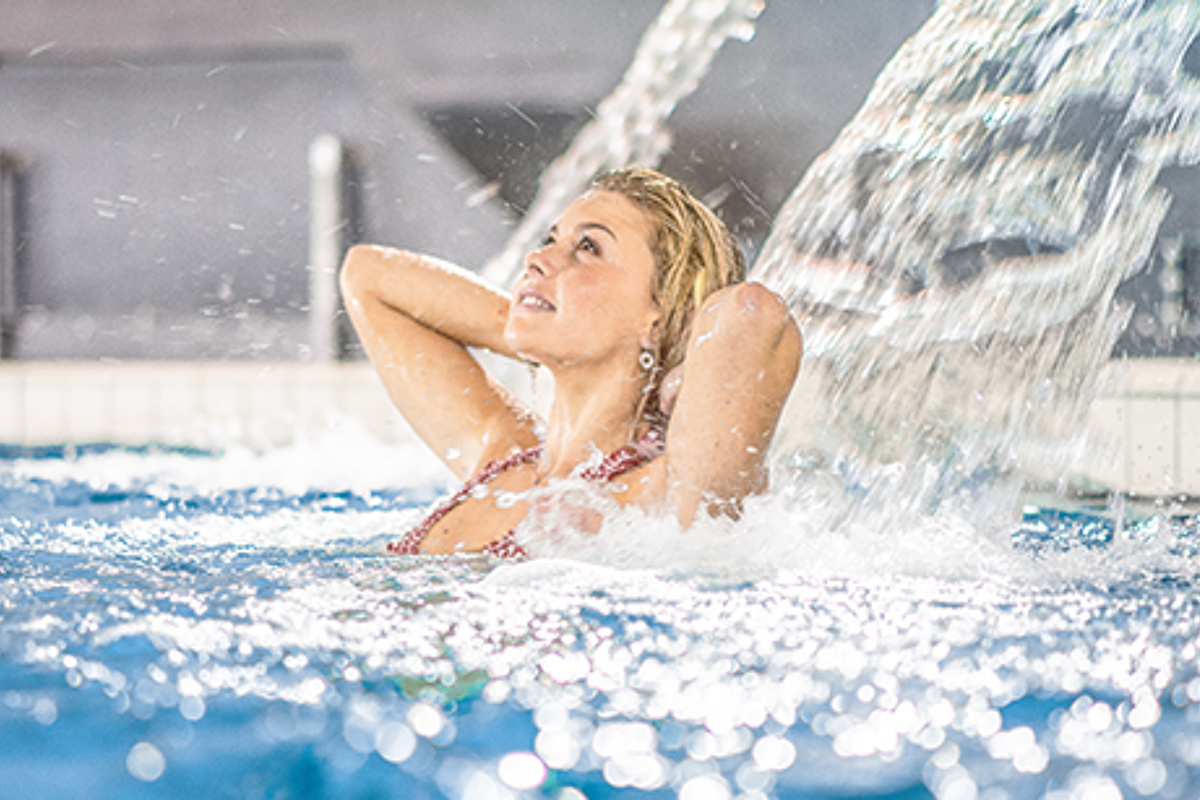 ---
Day trip to Bourg St Maurice
On arrival at Arc 1600, the beloved Funiculaire (Funi, for short) will transport you down and out of the resort to the little hub of Bourg St Maurice. A lunch spot at Le Refuge on Grande Rue comes highly recommended, as does a coffee and cake stop in the charming café, Charly's Factory, named after the owner's son and located right by the bottom of the Funi. If you have teens in tow, I'm sure a trip to Tip Top and Labo would be right up their street.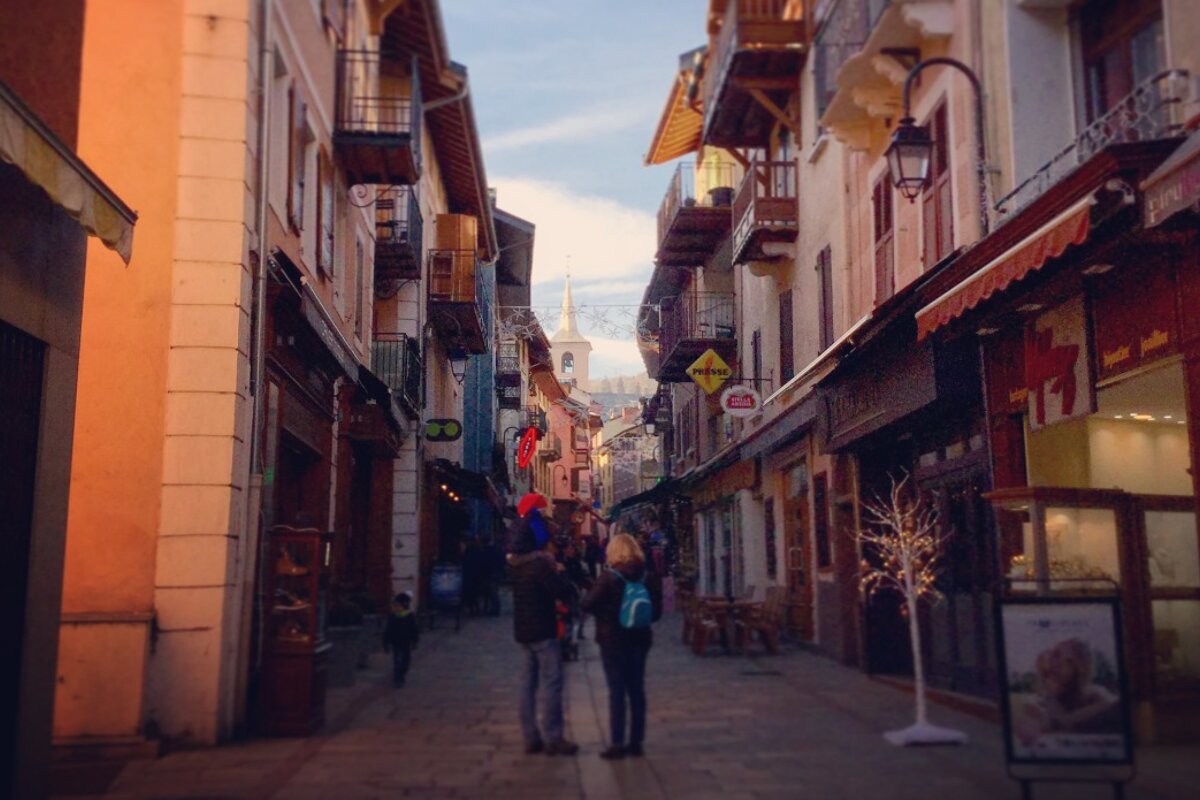 Find more winter activities to do in Les Arcs
-
Follow more from Penny in her blog.