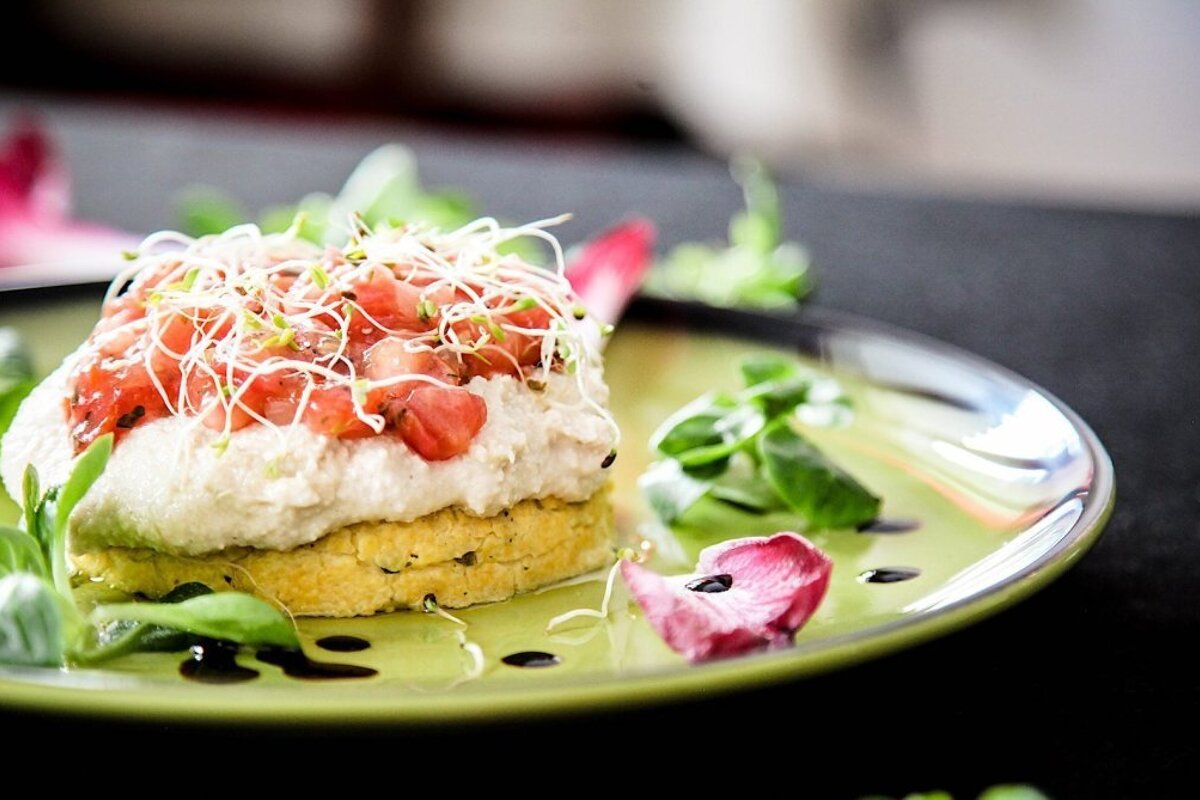 Top vegetarian restaurants in Les Arcs
Your guide to the healthiest & most ethical eateries in resort
It is officially Veganuary and, with an ever-increasing percentage of the European population following vegetarian, vegan and primarily plant-based flexitarian diets, there is a consistent demand for delicious herbivorous foods. Here in Les Arcs, there are plenty of options for people following a non-meat or zero-animal-product regime, you just need to know where to look.
It is surprisingly easy to follow a vegetarian diet at this end of the French Alps, with one of the main staple foods being its locally-produced cheeses. In the summertime, once the snow has melted away after the winter season, the pistes become grazing land for herds of cows with mobile milking units being regularly brought to the herd. Tarentaise specialities are therefore often cheese-based, with vegetarian versions of croziflette and tartiflette fairly common in the mountainside restaurants.
It can be slightly more complicated if you avoid all dairy/animal products but there are still many options in and around the resorts. Les Arcs boasts vegan society accredited restaurants, passionately vegetarian catered chalets, companies who can deliver fantastic food fulfilling all your dietary requirements and stores stocking a selection of alternative ingredients.