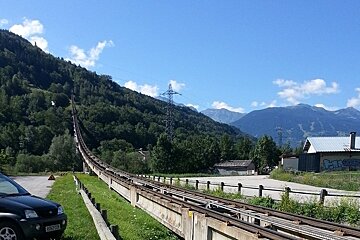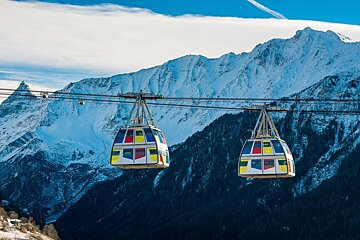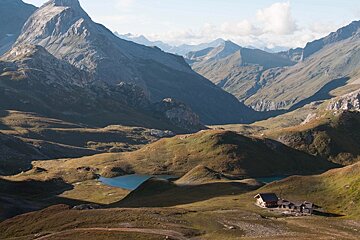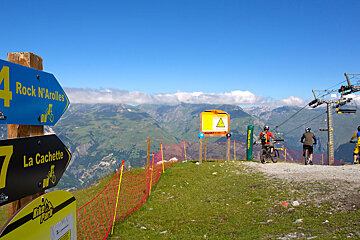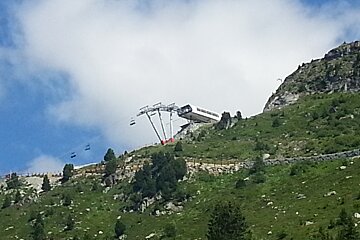 Summer lifts in Les Arcs
Discover the Les Arcs summer lifts and areas
Les Arcs is a great destination to come to in the summer months, thanks to an amazing network of mountain biking trails, walking routes and lift access, allowing you to enjoy the spectacular Alpine scenery.
Summer lifts operate from early July until the end of August and are geared up for people coming for the week, with very few lifts open on the weekends.
If you're heading this way for the mountain biking trails, you might be able to enjoy a few pre-season laps, as in recent years Les Arcs' bike park has opened in late June just on the weekends.
There are 10 lifts operating during the summer in Arcs 1600, 1800, 2000, Peisey Vallandry and the Vanoise Express cable car also runs, giving you access to neighbouring La Plagne. The Vanoise Express only runs Monday to Friday, and four other lifts close on Saturday too, as it tends to be the day people arrive and leave resort. You can find out which lifts are open on which days of the week in summer lift opening dates (link below).
Lifts typically start running between 09:00/09:30 each morning and stop at around 17:00 to 18:00, so there's plenty of opportunity for you to make the most of your day hiking, biking and exploring the area. Lifts will stop running in the case of high winds or bad weather, but you can check on this before you head out by looking at the live lift status.
Summer lift pass prices and the lift pass options are slightly different to winter - it is worth checking which lifts you can use before setting off. Paragliders also have access to a number of lifts throughout the summer.
Lift Access & Restrictions

Cable Cars
Gondolas
Chairlifts
Drag Lifts
Wheelchair Access
Access restricted to the funicular, Transarc TC*, Varet TC and Aiguille Rouge TPH*
Yes, but please note access to the Varet gondola and Aiguille Rouge cable car is via a 1km track
X
X
Pedestrians
Access to funicular, Transarc TC, Varet TC, La Cachette TS*, Cabriolet TC, Les Plagnettes TS and Aiguille Rouge TPH
✓
✓
X
Paragliders/Parapentes
Access to funicular, Transarc TC, Varet TC, La Cachette TS, Cabriolet TC, Les Plagnettes TS
✓
✓
X
Dogs
Allowed on funicular, Transarcs TC, Varet TC and Aiguille Rouge TPH. Must be kept on a lead at all times
✓
X
X
Babies
Yes, but it is inadvisable to take infants under three years up the Aiguille Rouge TPH (3,200m)
✓
✓
X
Mountain Bikes
Allowed on funicular, Transarc TC, Varet TC, La Cachette TS, Cabriolet TC, Les Plagnettes TS
✓
✓
X
(*TC: telecabine, TS: telesiege, TPH: telepherique)
Notes:
Babies - It is not recommended to expose babies to sudden changes in altitude or temperature, and if lift staff consider your child too young to travel on certain lifts they reserve the right to refuse you entry.
Children - Under 125cm must be accompanied by an adult at all times.
Paragliders/Parapentes - No access to the Aiguille Rouge TPH. The Cachette chairlift and Transarc gondola are the most common lifts for paragliders to use as they lead directly to the popular take-off sites. Please see Les Arcs paragliding for more information.
Les Arcs is a high altitude resort and the lifts can take you as high as 3,220m. Please consult your doctor before arriving in resort if you have heart problems or any other medical problem that may be exacerbated by a sudden change in altitude.
Season dates in Les Arcs
If you're looking for summer lift opening and closing dates, there is a dedicated page so please take a look here.
How to get passes
You can buy tickets directly from the lift pass offices or buy your passes in advance online. See all the summer lift prices and options available.