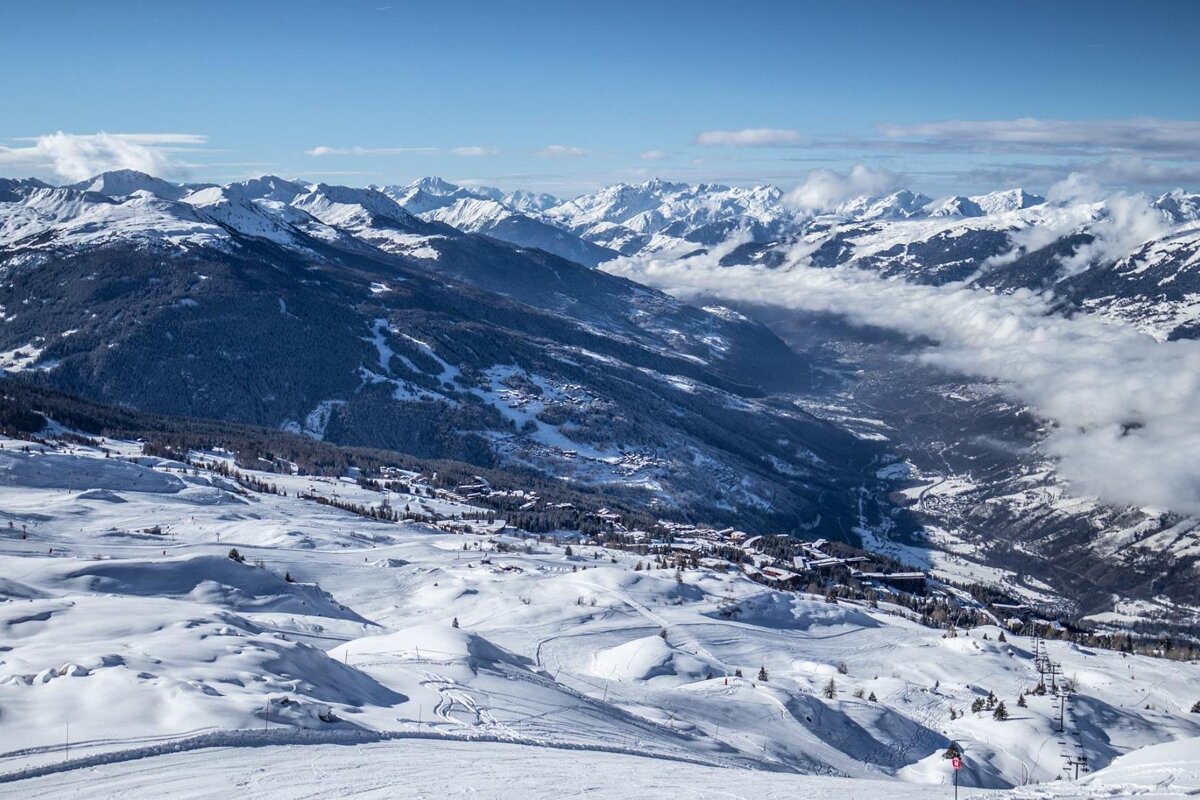 What's new this Winter in Les Arcs
From the ski area to what's fresh in the resort
As winter begins to take hold in Les Arcs we take a look at all that's new in town and on the slopes.
Early signs of snowfall here in The Alps are creating much excitement for the upcoming winter season. The ski industry here is raring to go and this winter looks like being an exceptionally busy one. Les Arcs ski area opens on the 10th December and ski passes are on sale.
Having moved on from COVID, the good news is that the ski resorts are all going to be operating normally this winter, however the thing that may be on most people's minds is the current energy crisis. We have been following news from the ski resorts and whilst they are awaiting an update and directive from the government, the resorts, in the main, assure us that ski lifts will be running and the ski pass prices that have been published will remain in place. This current energy crisis is offering the resorts an opportunity to fast track many of their eco/environmental sustainable initiatives for example LED lighting, optimising the speed of ski lifts, the addition of GPS systems in the snow groomers for added efficiency.
Les Arcs commitment to reducing its carbon footprint
The goal is to achieve zero emissions by 2030. This winter alone will see a reduction of 83% by using HVO renewable fuel made from waste vegetable oils without palm oil as a substitute for diesel. This will be used for the heating of buildings, fuel for snow groomers and electricity for ski lifts and snow making etc.
Les Arcs intention is to produce 25% of the resorts electricity with recyclable energy by 2030 by adding photovoltaic panels to buildings and making hydroelectricity by using the artificial snow networks, the first hydropower project will launch in 2023.
Currently there are no COVID restrictions or regulations in place anywhere in France. Take a look at our COVID information page for the latest updates. (no longer being updated regularly)
Winter tyres
A reminder that it is now mandatory from 1st November to 31st March to have winter tyres (M&S marking, or all weather (4 season) tyres), OR at least two snow chains/socks in the vehicle when driving in the mountain regions in France, following a law introduced from November 2021.
Watch this
On the slopes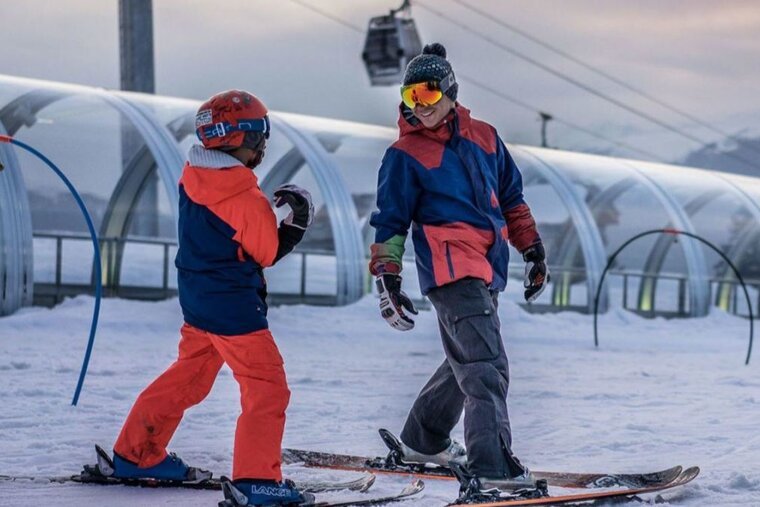 More for beginners
In Arc 2000 you will find three new areas for beginners.
First steps - on the Eldorador slope in the centre accessible from the magic carpet.
First turns - the Saint Jacques chairlift takes you to Bas KL run for first turns.
First descents - the Saint Jacques chairlift leads you to a slope of the same name to continue your progression on a beginners descent.
ESF has created a beginners area in Arc 1600 next to Le Sanglier Qui Fume restaurant.
Easier access
From December 2022 new escalators and lifts will take skiers quickly to the bottom of the Transarc gondola. Also opening in December will be a new reception, welcome and sales building.
The second phase due December 2024 will see the opening of the new Transarc gondola with modern 10 seat cabins and the ability to whisk skiers up to 2600m in just 13 minutes. This structure will house photovoltaic panels to produce its own electricity to run this gondola.
Art on the slopes
As you arrive at the top of the Varet gondola you will experience a most unusual and original illuminated art and sounds installation with the theme of the seasons.
In addition to the illuminated art spectacle; Les Arcs have this winter asked Simon Beck the land artist and a resident in Les Arcs to create artwork in the snow to help raise awareness using original communications campaigns with the POW (Protect our Winters) Association.
Hotels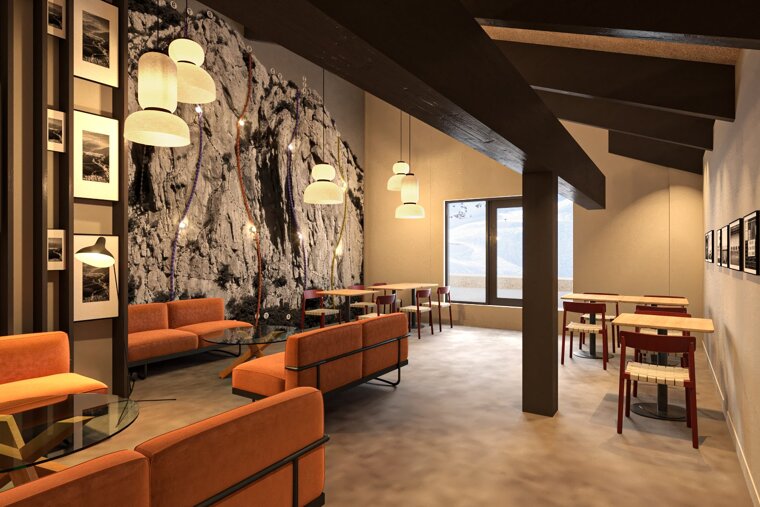 Hotel Cachette, a legendary address in Arc 1600 has undergone a complete renovation at the hands of Patriarche for the Friendly Hotel who have acquired the hotel. The building has been modernised and restored while preserving its original heritage. The hotel now boasts 4 stars and has a variety of different types of rooms and suites. All rooms enjoy exceptional mountain views. The hotel features a bar and co-working space, a spa, sauna and small fitness room, a vast terrace and restaurant.
Travel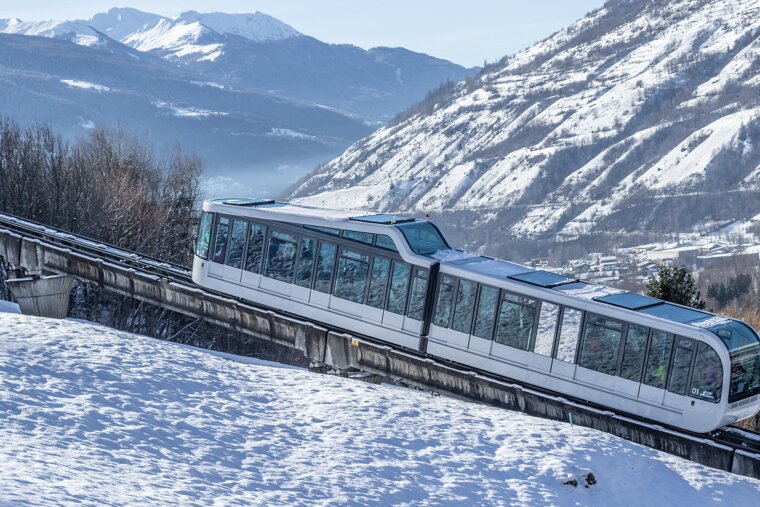 To promote travel by train and funicular and make this accessible for all, Bourg St Maurice has put in place a soft mobility policy which includes:
reduced fares
free travel on the funicular for all who travelled by train
Longer opening hours in the evening
Snow Train reborn
This direct rail service between London and the Tarentaise Valley has been relaunched and renamed the Travelski Express. The service is being run by the Compagnie des Alps which has chartered the train from Eurostar in a bid to encourage British skiers to travel in an eco-friendly way. The service departs on Saturday morning and returns to the UK on a Sunday morning. Les Arcs goal is to encourage visitors to travel by train. Watch out for package offers including rail travel to Les Arcs.
Restaurants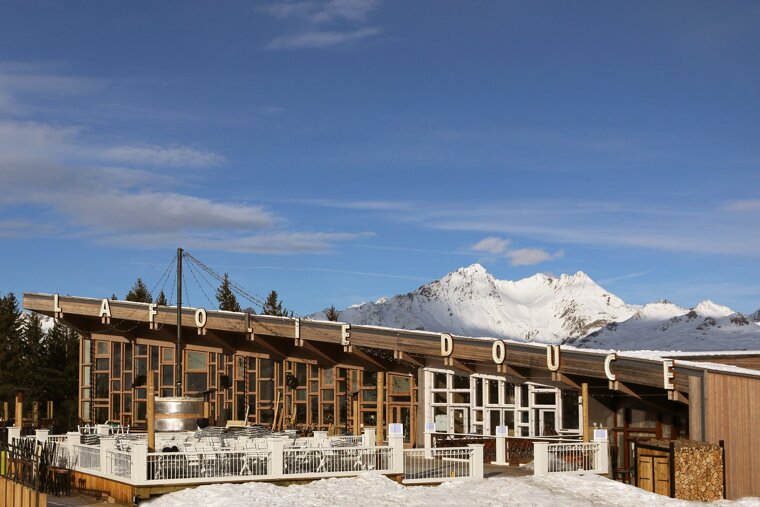 The Arpette situated between Arc 1600 and Arc 1800 has a new look and new owner this season. A new menu and chic and trendy decor. Two outdoor bars have been recreated and the winter music programme will feature original live concerts. Enjoy a festive apres-ski session until 9pm.
La Folie Douce promises a season of great apres ski parties and entertainment and have added to their calendar three new themed parties. The Folie Family Parts, the Unlimited Party and the What the f*** party.
Events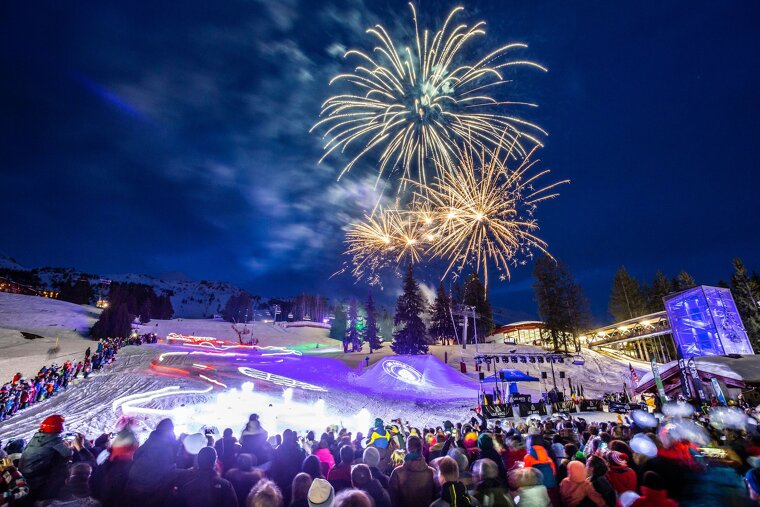 Take a look at the events calendar for a diverse range of activities from E-mountain biking on snow in the dark to Freeride qualifiers, night ski touring, slack lining, gay pride and music festivals. Find more details for these and other events in Les Arcs on our events calendar.
More inspiration...
Keen to know more? Then take a look at all that's new in Les Arcs for yourself... book your winter ski holiday now!
Location
Les Arcs Region, Les Arcs