At the far end of Arc 1950, hidden in plain sight, is a quirky little café which would happily fit into any fashionable London suburb.
Having opened last winter, an attic-space mezzanine has been added this season, increasing capacity and spreading the restaurant over three eclectically-decorated floors.
The café is open from 8am 'til 9pm, primarily serving breakfast, lunch, hot drinks and, après ski, a selection of refreshing alcoholic beverages. Although the menu boasts a full-English (complete with imported British bacon/black pudding/etc) at €10.50, this is definitely a café where you pronounce the acute accent. Rather than a mug of builders' tea you are presented with a large selection of organic juices, interesting teas and the predictably wide range of coffee options. If you need a pick-me-up to propel you to the morning's first lift, they even do an early-starters' special coffee for €1 from 8am to 9am.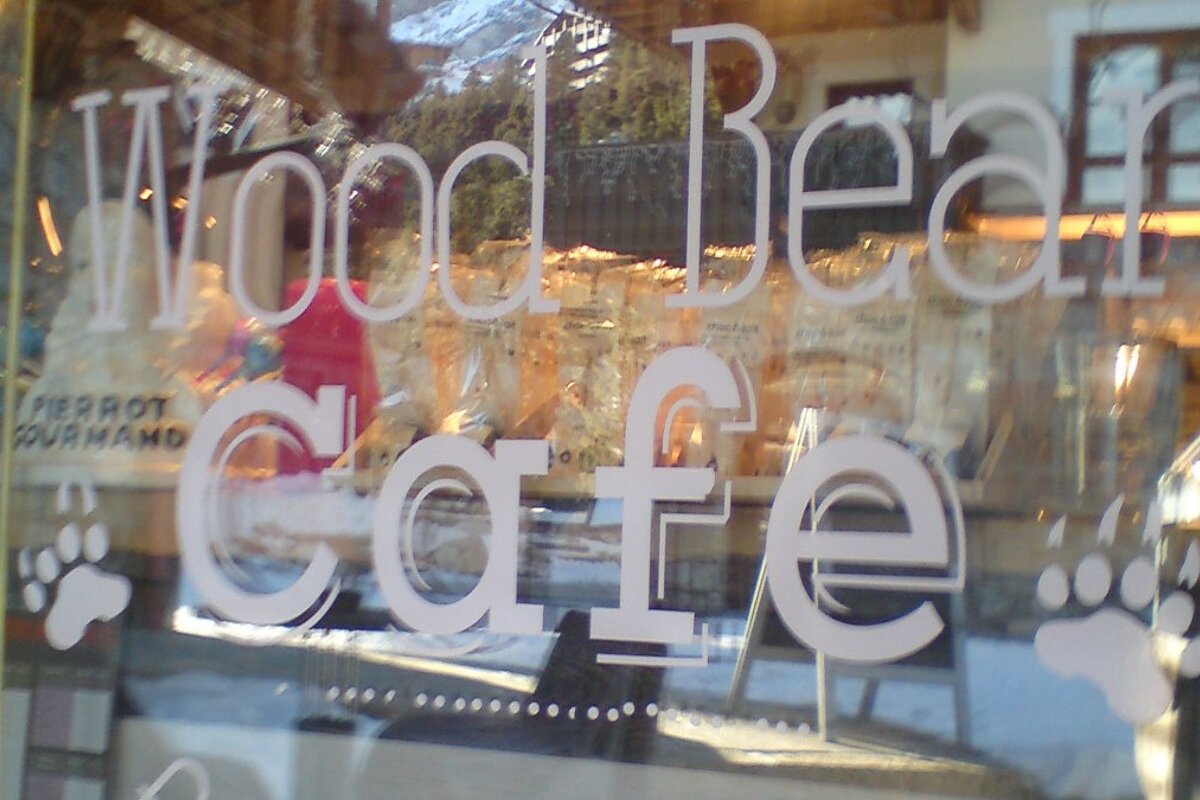 This season I want to find the best places to stop off for a mid-shred lunch. As you can, gently, ski straight down the middle of Arc 1950's "high street," the café is accessible directly from the Marmottes piste. For some reason there was no ski rack outside the entrance, but there are a few nearby and a fairly capacious adjoining wall that served the same purpose on this occasion. There are a number of tables outside, including a very cool converted gondola bubble, and over forty covers inside. The mezzanine floor (which is apparently NOT suitable for people wearing ski boots) is a cute space, and should be very popular with people chilling out with a hot drink and a piece of cake. Downstairs there is a slightly bigger "restaurant area" where larger groups can be accommodated. Although typically anticipating walk-in customers, I was informed they would take bookings for groups of ten people or more. The middle floor contains the bar, a few tables and some additional seating.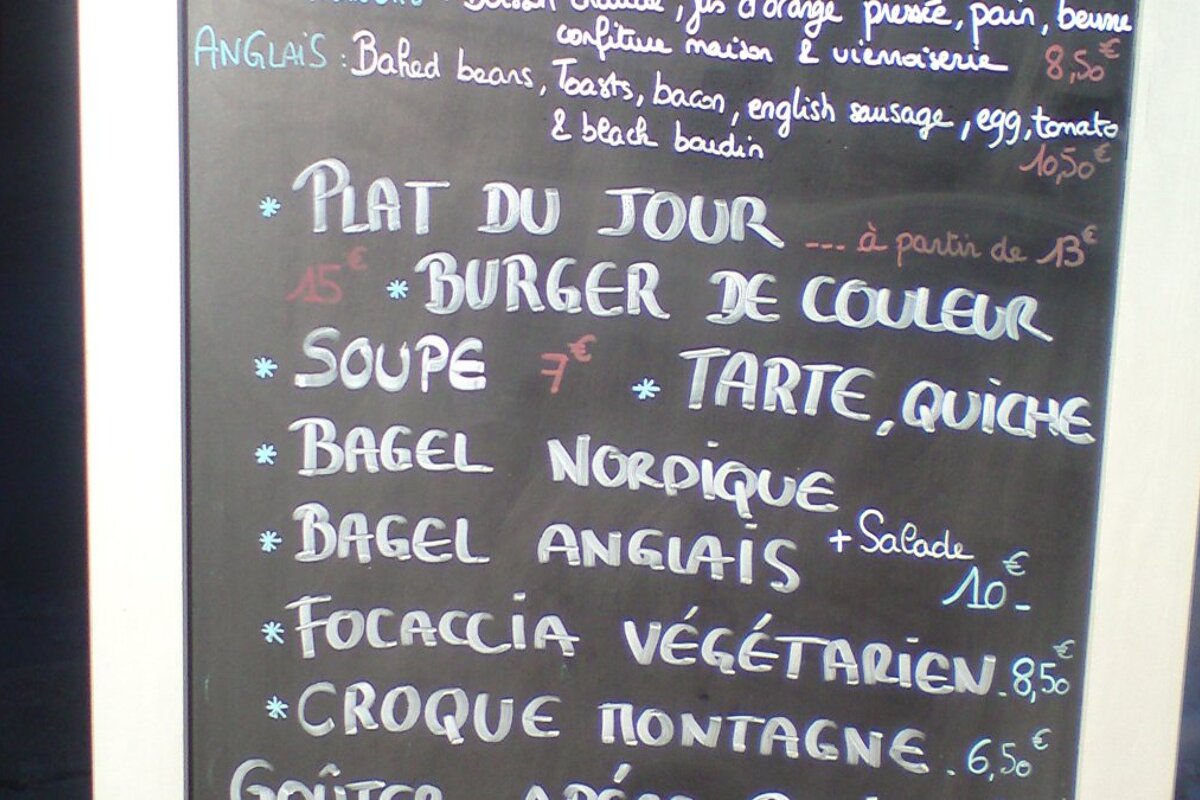 At lunchtime, there is a good selection of bagels, focaccia, sandwiches, croques monsieur and tarts available. If you are looking for something more substantial there is a plat de jour (€13), a soup de jour (€7) and a burger de jour (€15); these three options change every day. With the help of a local bakery, the burgers come in a variety of colourful, flavoured buns, which look fun and delicious. I chose the plat de jour, which turned out to be lasagne. This was a good choice. Having only done about an hour's snowboarding previously, and not having starved myself for days beforehand, the lasagne proved to be more than enough to satisfy my appetite. To be honest, I think this particular "plat" would easily have satiated two people. It was huge. Fortunately, or unfortunately if you are the personification of my recent attempts to eat less, it was also very tasty. Topped with slices of melted Beaufort cheese (a welcome Savoyard addition) and consisting of many layers of pasta, beef mince and fresh tomatoes, I was persuaded to eat as much as I could. The lasagne was complimented by a side salad finished with a light vinaigrette and assorted seeds, and fresh bread. In terms of flavour, value for money and quantity, it was very difficult to fault.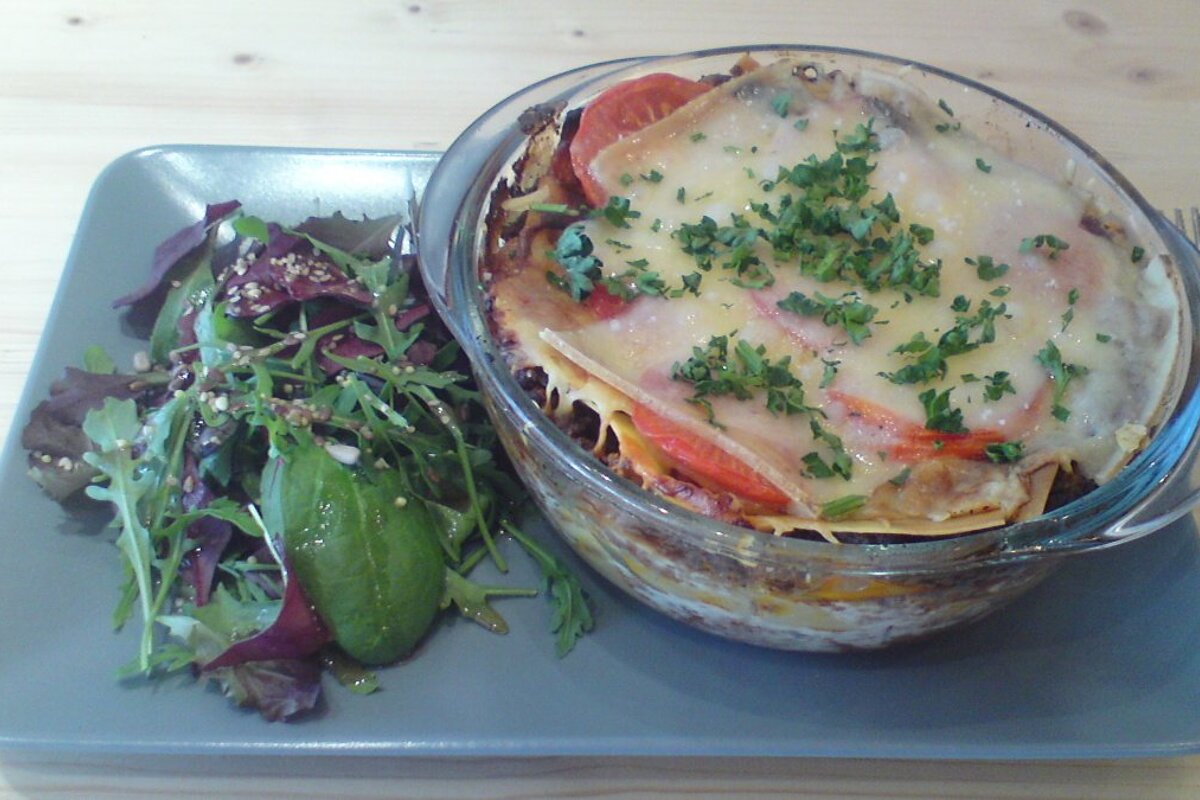 Service was quick, the staff were very helpful and everyone spoke excellent English. The lunch choices were decent, freshly homemade and reasonably-priced. If you are looking for a full three course meal at midday, this probably isn't the place to go, but if you want a good-quality "normal" lunch in cool-kitsch surroundings, it probably is.
Après ski, the café becomes more of a relaxed bar. There were four types of beer on tap with prices for a 25cl glass of lager starting at €3.50. If you need warming up after a day in the snow, they also do a hot chocolate with rum for €6, which is always tempting. Every Wednesday the café has themed evenings, offering relevant food and drink: last week tapas and sangria were on the menu, there are seafood and sushi nights to come.
I liked the food, I liked the carefully mismatched decor, and I liked the prices. I will be going back.
More Les Arcs Insights...