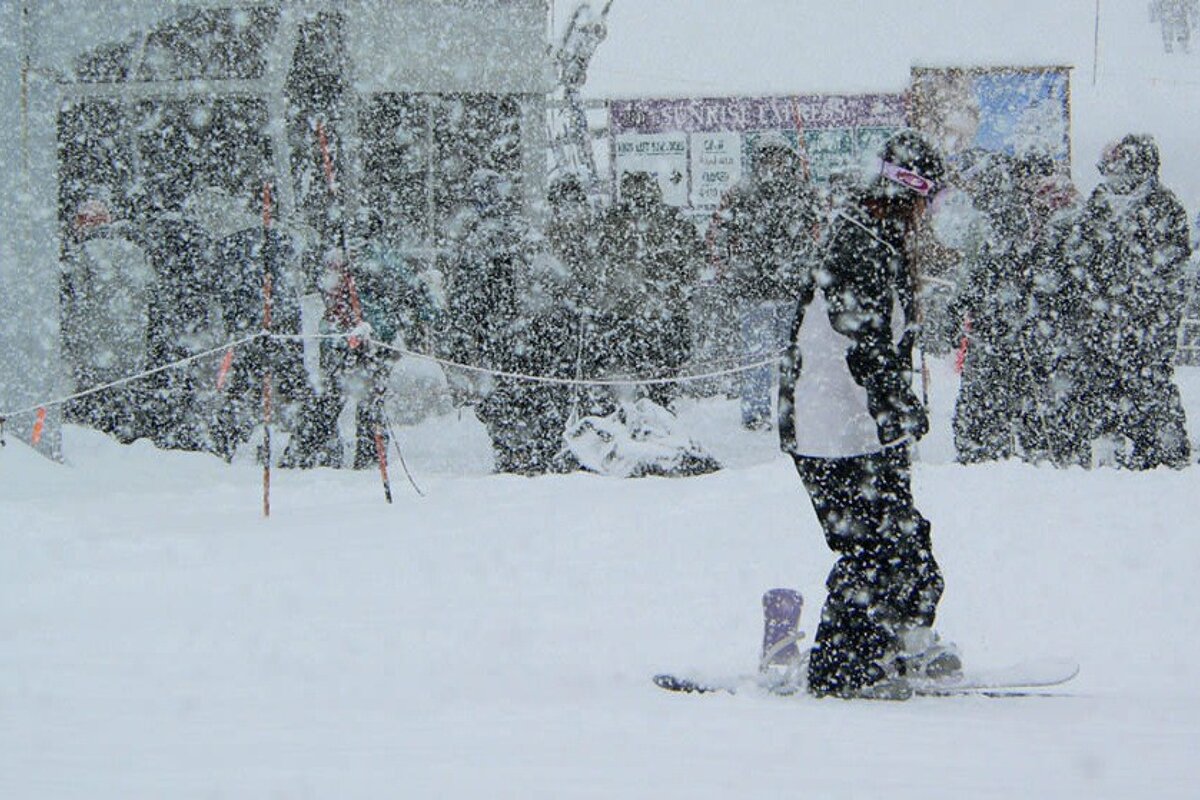 Bad Weather Ski Areas in Les Arcs
Discover the top Les Arcs bad-weather skiing
When the clouds come in and the light turns flat it can be hard to know where to ski and what to do. The high, open pistes can lack the contrast required for orientation during white out conditions and slope and sky can blur into one.
Buy My Ski Pass Book My Ski Hire Book My Ski Lesson
However, there are certain runs that offer more contrast providing vast amounts of skiing/snowboarding when the flakes are falling. The trick is to head for the pistes that are tree-lined, as they help provide shelter and definition when everything else seems to be white, definitely avoid the high and open glaciers at all costs. One of the many good things about Les Arcs is that there are plenty of trees especially over towards Peisey-Vallandry, and in Montchavin/Les Coches across the valley in La Plagne.
Keep in mind that the valley itself can be covered in an all-encompassing fog, but the top of the mountains can be bathed in glorious sunshine (check out the webcams to make sure you are not missing out on anything). Also, if it's lashing down with rain in the valley, it means it's snowing up top, giving you the best and freshest powder you're likely to ski on, and because it's a bad weather day, chances are, you'll have the mountain to yourself.
Bad Weather Skiing in Les Arcs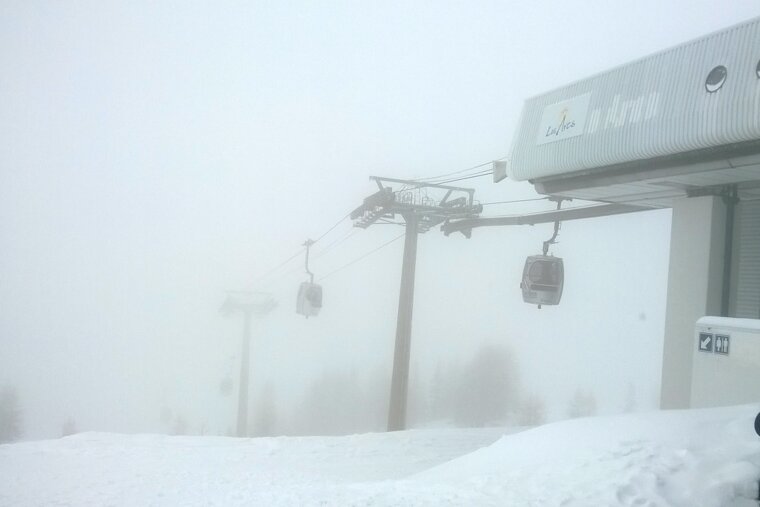 In Les Arcs head to the lower resorts of 1800, 1600, Plan Peisey and Vallandry as the trees line the slopes here and you can enjoy the definition that they give to the pistes. Take some of the long rolling blues through the trees from Les Arcs 1800 to 1600 which you can get to from the top of the Chantel or Les Villards chairlifts.
Or if you prefer to be off-piste in the trees, try either side of the Vanoise Express and stay between 1950m and 1300m where the tree-line is.
If you are high on the glacier and the weather closes in then stop and pitch up at a restaurant to see if the clouds will pass, but just make sure you have a route back down as sometimes the weather gets worse and not better.
Bad weather Skiing in La Plagne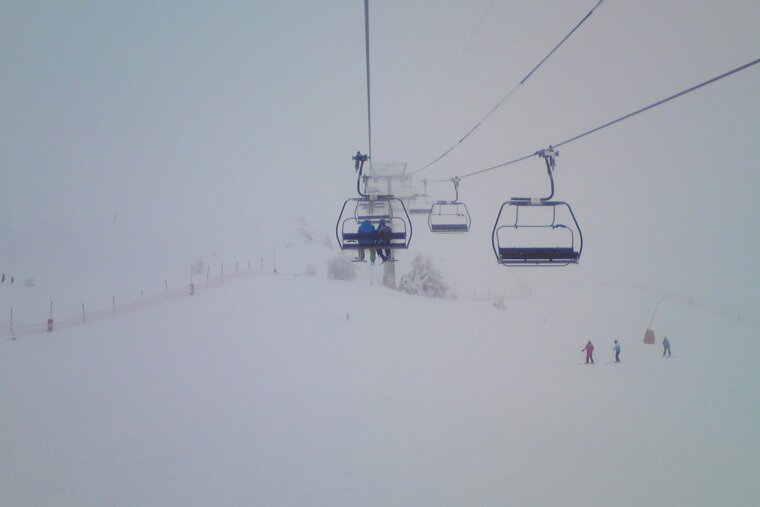 In La Plagne Montalbert you will find lots of trees lining the pistes making it the perfect place to go out skiing when the weather has closed in. Take the nice and easy gentle blues that cut through the trees making it easier to see the pistes. As it is slightly lower you might even be lucky and avoid the high cloud that is causing the bad weather.