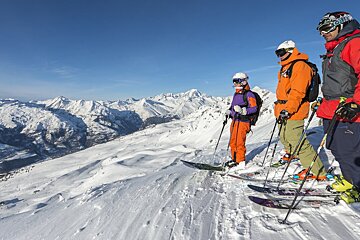 Weekend ski breaks in Les Arcs
You only need a little time to have a lot of fun
When the winter nights are long and the work day seems longer, book a quick getaway.
Whether you have saved enough annual leave to enjoy a long weekend or simply want to maximise your normal two days off, there are plenty of ways to get seriously active or kick back and chill out. Check out our guide on why you should join us for a weekend in Les Arcs this winter.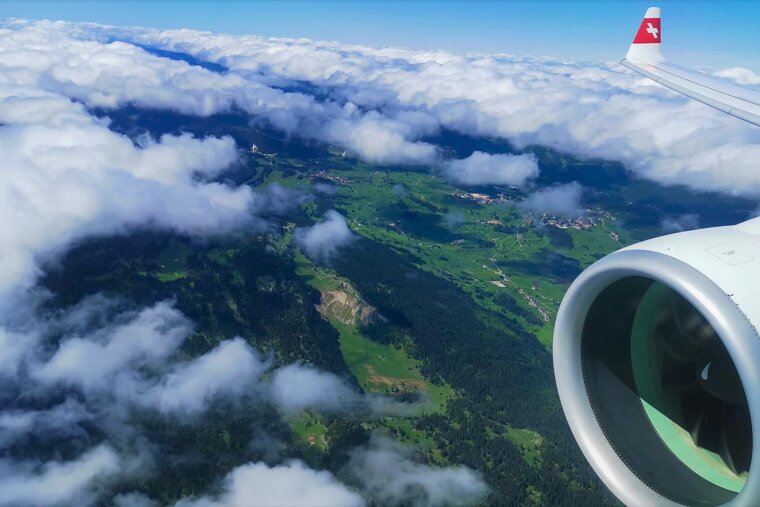 Travel
Although people traditionally fly to the local airports on Saturday (and, to a lesser extent, Sundays) there are a huge number of midweek options, with over 30 direct flights from London to Geneva every single day. You can fly from all over the UK to Geneva as well as three other nearby French airports (Chambery, Grenoble and Lyon), and travelling outside of peak times is often cheaper and quieter. Getting from your airplane to your resort is just as simple: most transfer companies run throughout the week, renting a car for a couple of days is often surprisingly economical or, from Lyon and Geneva, you can connect to Bourg St Maurice by train. If you do prefer travelling by rail you can take a Eurostar from London to the heart of Les Arcs on the weekends. During the week, there is the option of passing through the channel tunnel to Paris or Lyon before changing to a French high-speed SNCF service direct to Bourg St Maurice.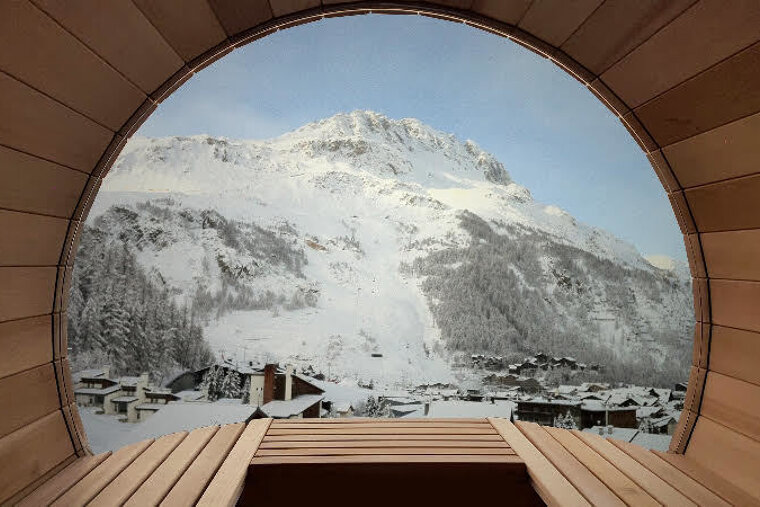 Cost
A shorter trip can mean significantly less expense and a more efficient holiday, particularly for skiers. The majority of holidaymakers only ski for one week a year, so hitting the pistes from first lift to last light for six consecutive days (the length of a typical weekly ski pass) can be particularly challenging, or at least unlikely. If you're only buying a lift pass for two days, you will probably maximise your time on-piste, thus getting "more bang for your buck."
Obviously, things like fewer nights accommodation, fewer days car hire, fewer relaxing massages, fewer restaurant meals and fewer après-ski beverages at the local bar will reduce the overall cost of your stay. Some companies provide discount offers on practically everything you might need: transfers, equipment hire, accommodation and loads more. A short break does not have to be short on experiences and you can quite easily pack in all the elements of a ski trip without breaking the bank, or exhausting the last of your yearly holiday allowance.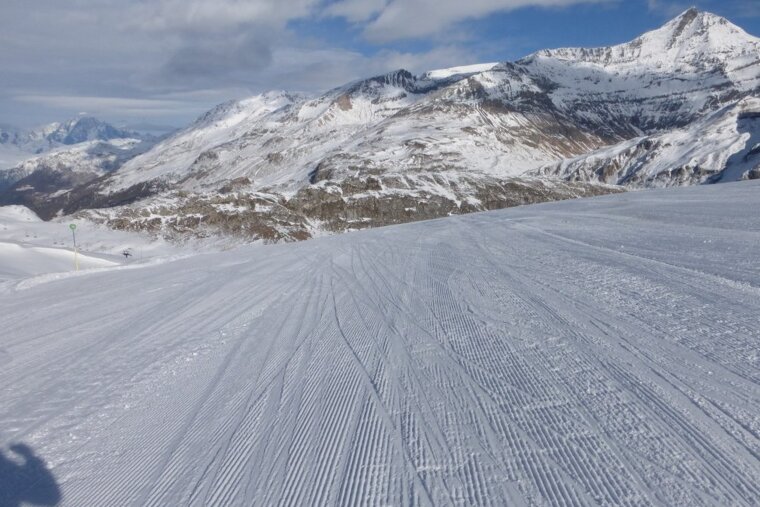 Saturdays
The most popular day to start (and finish) a winter holiday in the Alps is Saturday. This can make the roads leading to the villages much busier, particularly during the school holidays, slowing down transfers and potentially reducing precious ski time. It's pretty rare to experience any real traffic on the other days so if you are planning on spending less than a week in Les Arcs, you should find travelling on Sunday to Friday that little bit easier and quicker.
Another benefit of Saturdays being "transfer day" is that the pistes are always comparatively quiet; most tourists are travelling and most seasonnaires are working (driving the transfer buses, cleaning the chalets, etc). Therefore, if you can arrive before Friday night and stay until at least Sunday morning, you can enjoy the slopes at their most tranquil. Furthermore, because of the reduced number of skiers and snowboarders, you can benefit from a €30 reduced-rate all-day ski pass by buying it in advance here.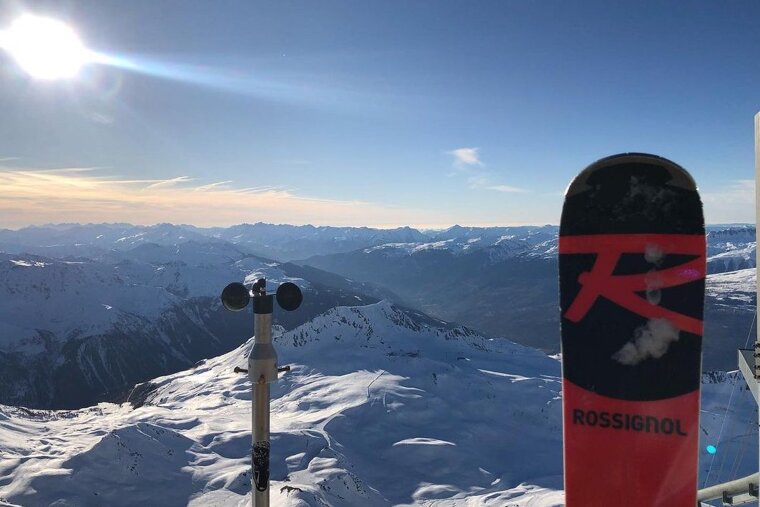 Improve your board or ski skills
You may have learnt on an artificial indoor slope and want to try the real thing. Perhaps you have missed a few winter seasons and need a refresher session to rediscover your ski legs. Either way, a short break with a couple of days on the pistes can be a great opportunity to "take the next step" without committing to an entire week of exertion (and fun). You can sign up with a professional instructor for a day or two of lessons, or simply find your nearest beginner's piste and practice to your heart's content.
Last minute
Sometimes, by travelling at late notice, you can benefit from deals on travel and accommodation. If you're fairly flexible in when you can travel, or simply enjoy the thrill of finishing work on a Friday and going straight to the airport, you can wait for the best possible opportunity before heading off for a few days away. Keep an eye on our snow reports and the weather forecasts, aim for the best possible conditions and jump on a flight. In April, there are discounted passes for spring skiing, so why not pencil in a petite sojourn into your calendar before making an eleventh-hour decision on an end-of-season expedition?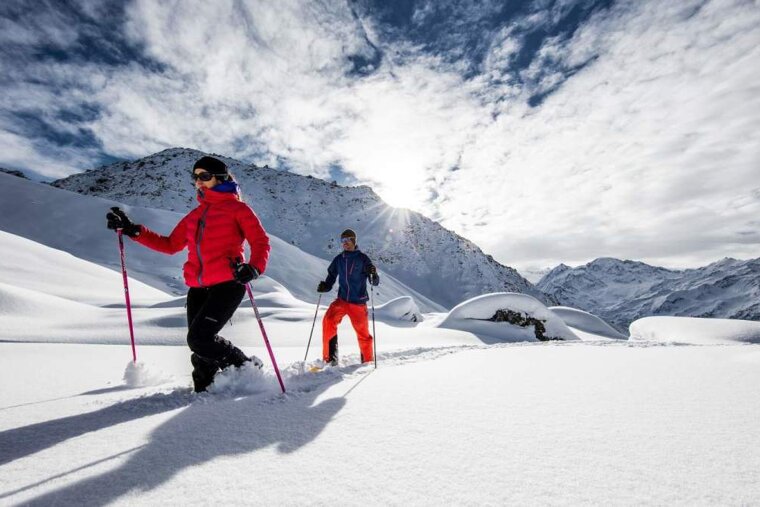 Skiing and snowboarding is purely optional
You do not need to strap your feet to a board, or a couple of planks, to have a good time in Les Arcs. There are innumerable ways of enjoying yourself, from pampering massages, through delicious cuisine, to unforgettable outdoor pursuits like paragliding. Check out our top ten activities for non-skiers for more information.
More inspiration...
If you love exploring and want to enjoy more than one ski break per year in different resorts, then weekend trips could help you achieve that. Why spend your whole budget on just one big week away? Split up your time and your money and take a few trips instead.