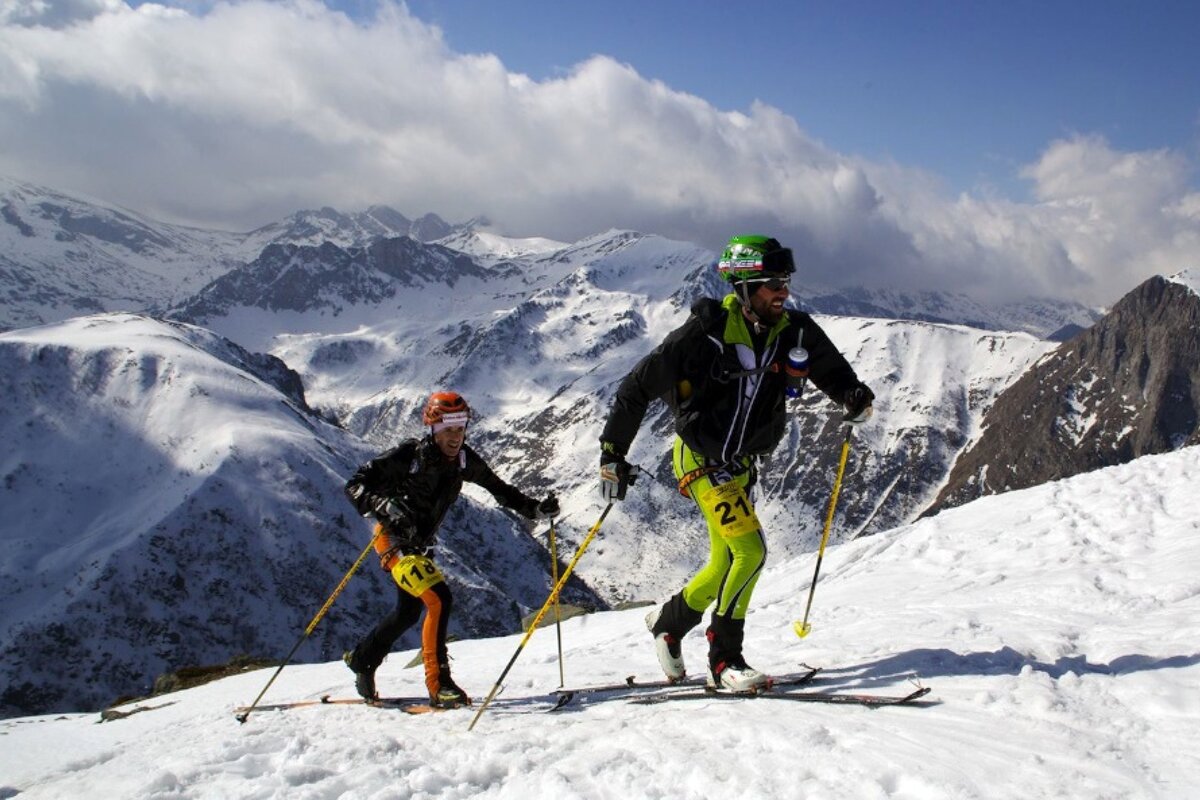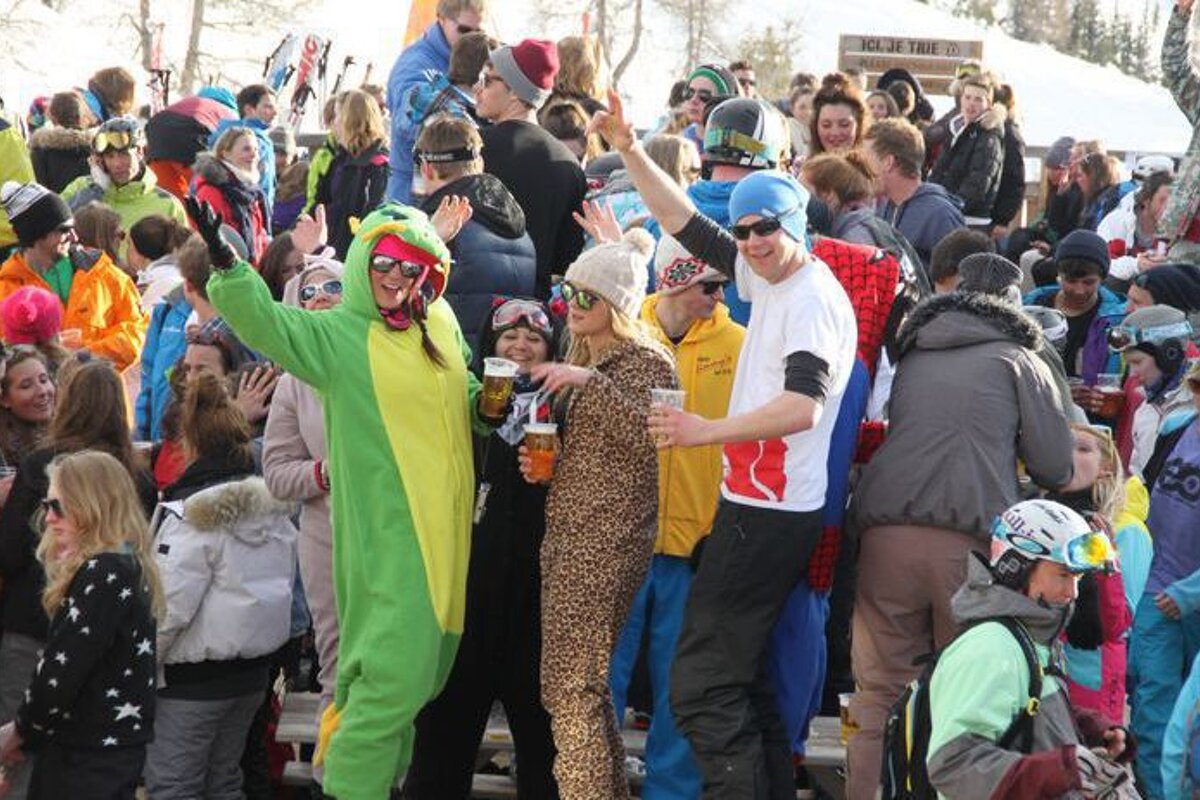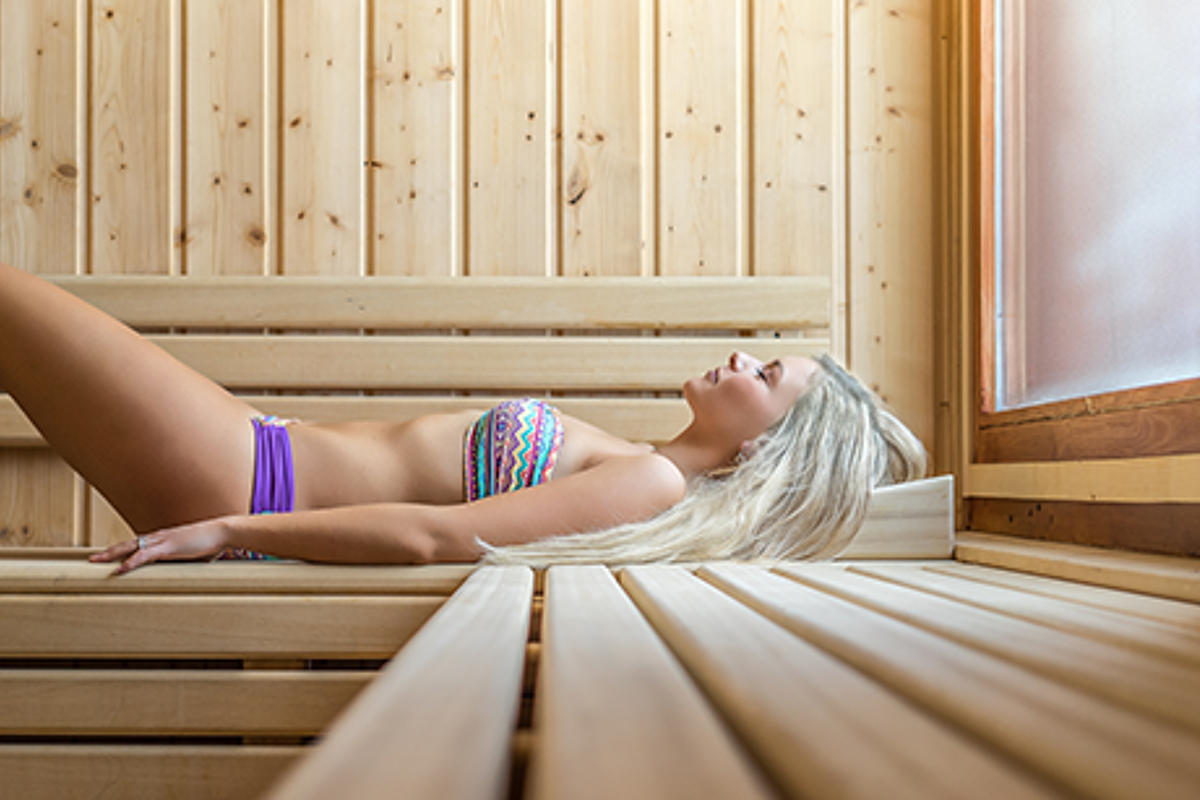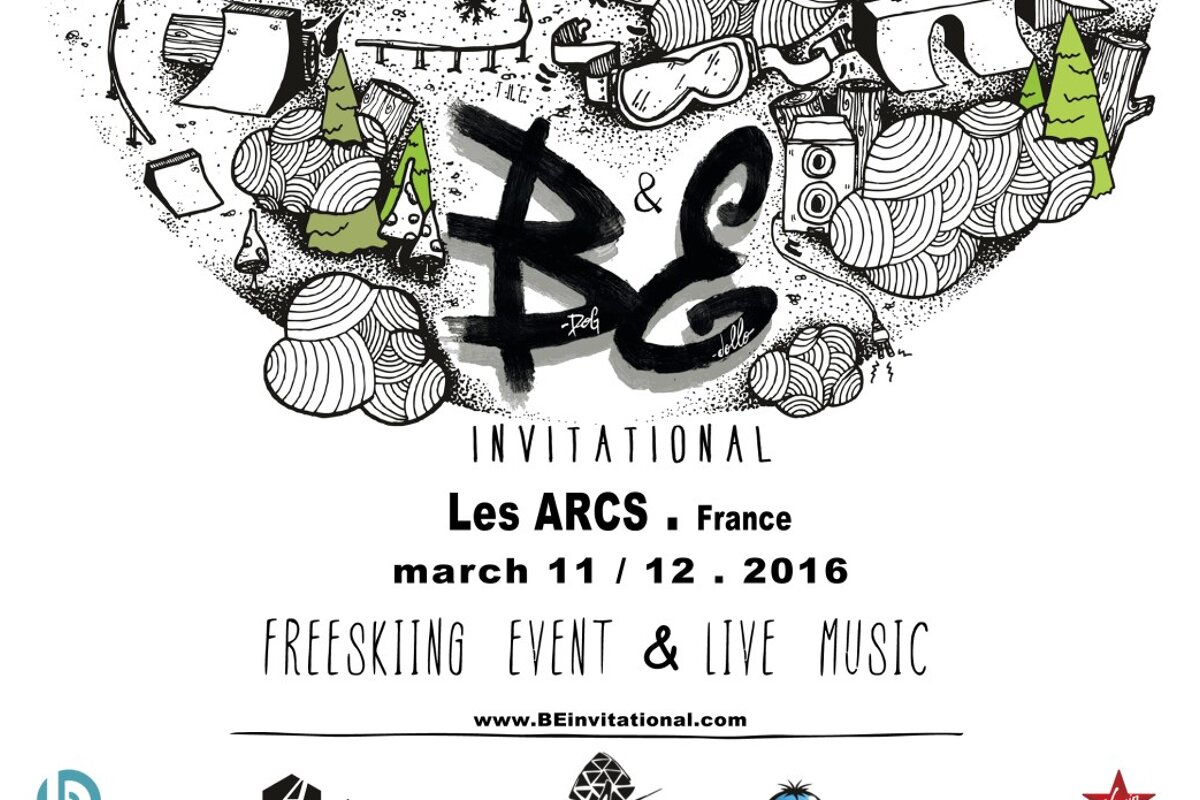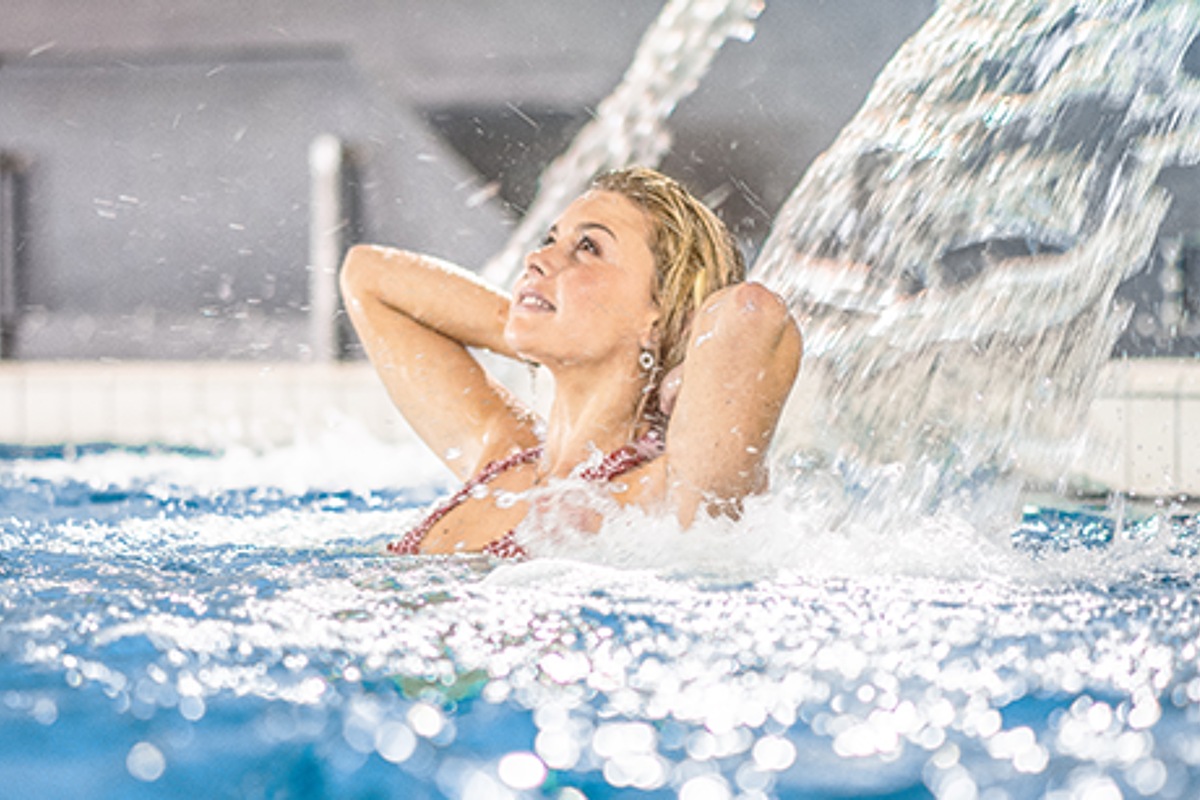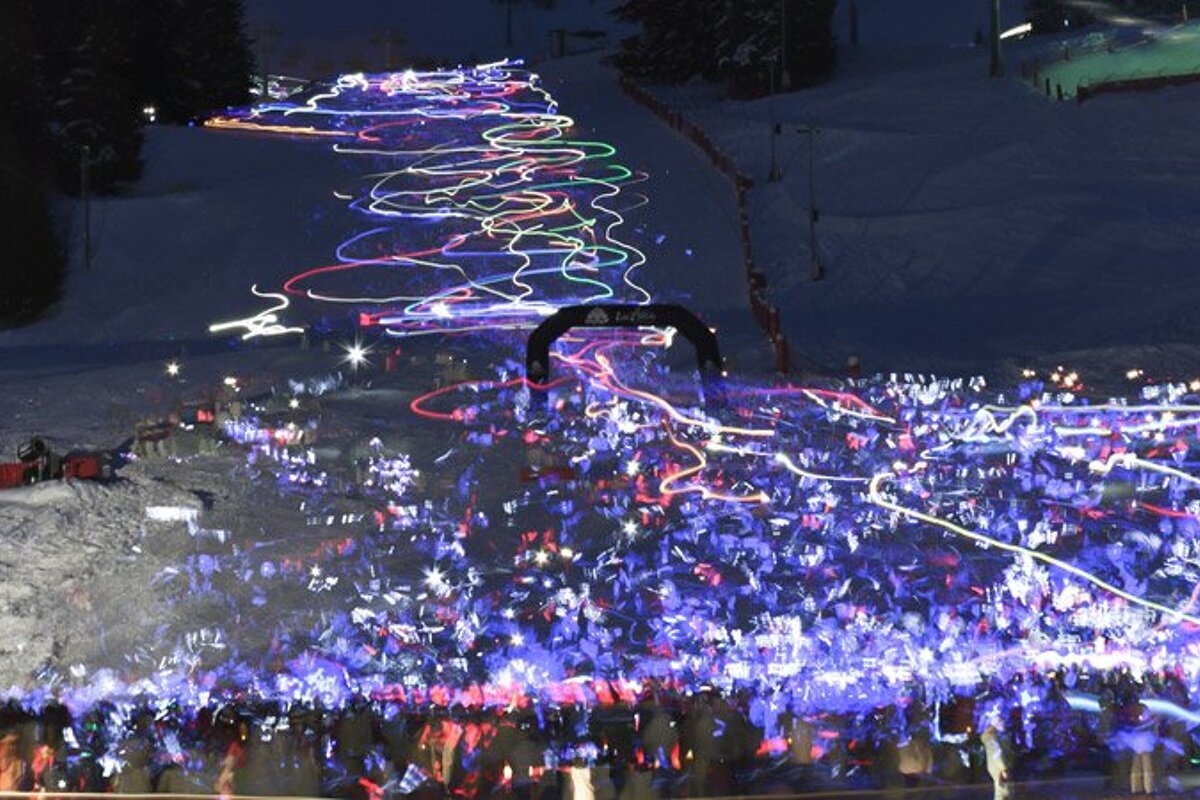 Top Things To See & Do in Les Arcs This Winter
It can be a minefield arriving in resort and trying to find an array of things to do that will suit everyone you're holidaying with. So many things to do, and suddenly so little time to do them in...
There are plenty of events to watch out for in Les Arcs this season, from the prestigious Freeride World Tour to some infamous après ski sessions. Whether it's competitions, challenges, eating, drinking or people watching that you're in to, here are my top tips for things to do, and places to get yourself to this winter.
The Big Up and Down
The Big Up and Down weekend is set to be another prime event in Les Arcs this season. With Kilian Jornet, gold medalist in the 2015 ski mountaineering world championship in town. If skiing uphill, across and down is your bag, you'll need to get over to Arc 1800, pronto. Kilian, as well as Les Arcs local Enak Gavaggio, will set several challenges for the weekend. Friday 22nd January will be the 'Kilianometer' where you can challenge Kilian on a nocturnal ascent between 17:00 and 21:00, departing from Arc 1600. Saturday 23rd January will be the day for 'The Beautiful Up', another nocturnal 400m ascent between 17:00 and 21:00. Gavaggio will be ready for anyone willing to take on his enduro event on Sunday 24th January from Arc 1800. Furthermore, there'll be the opportunity to try cross country and ski mountaineering equipment throughout the weekend, so get those thighs singing.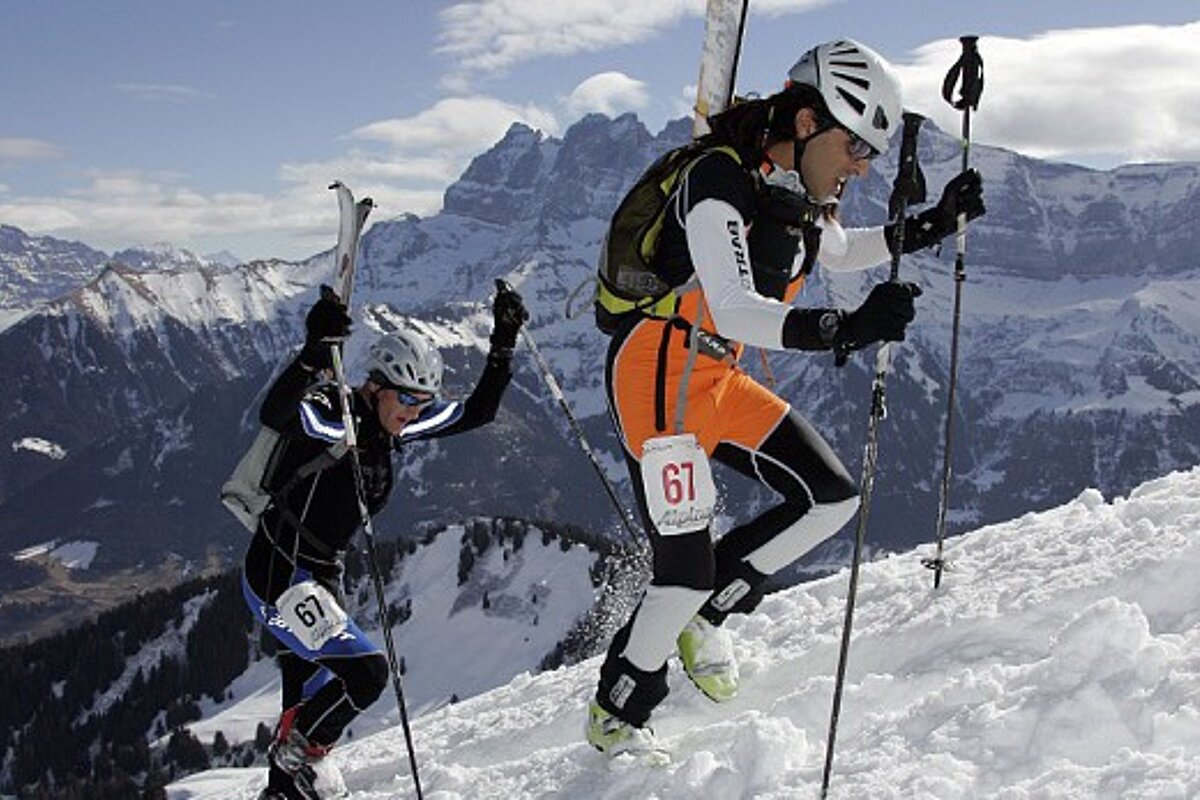 ---
GMX
Run by seven times X-Games medalist and local skier, Enak Gavaggio, GMX (Gavaggio Motor Cross) is a ski cross events for kids that will take place on the Mille8 slopes of Arc 1800 from 23rd to 26th February 2016. This event brings together the best of a younger generation of skiers, who, from looking at this video, are clearly not far behind the adults. There'll be a series of events for all kids who'd like to take part over the three day event.
---
Torch-lit Descent World Record Attempt
Les Arcs will be attempting to gather as many people as possible to try on the 18th of February and break the record for the biggest torch-lit descent on the slopes. The current record was secured in 2006 by Schwarzsee Fribourg ski resort, where an enormous 2854 people took part in the descent.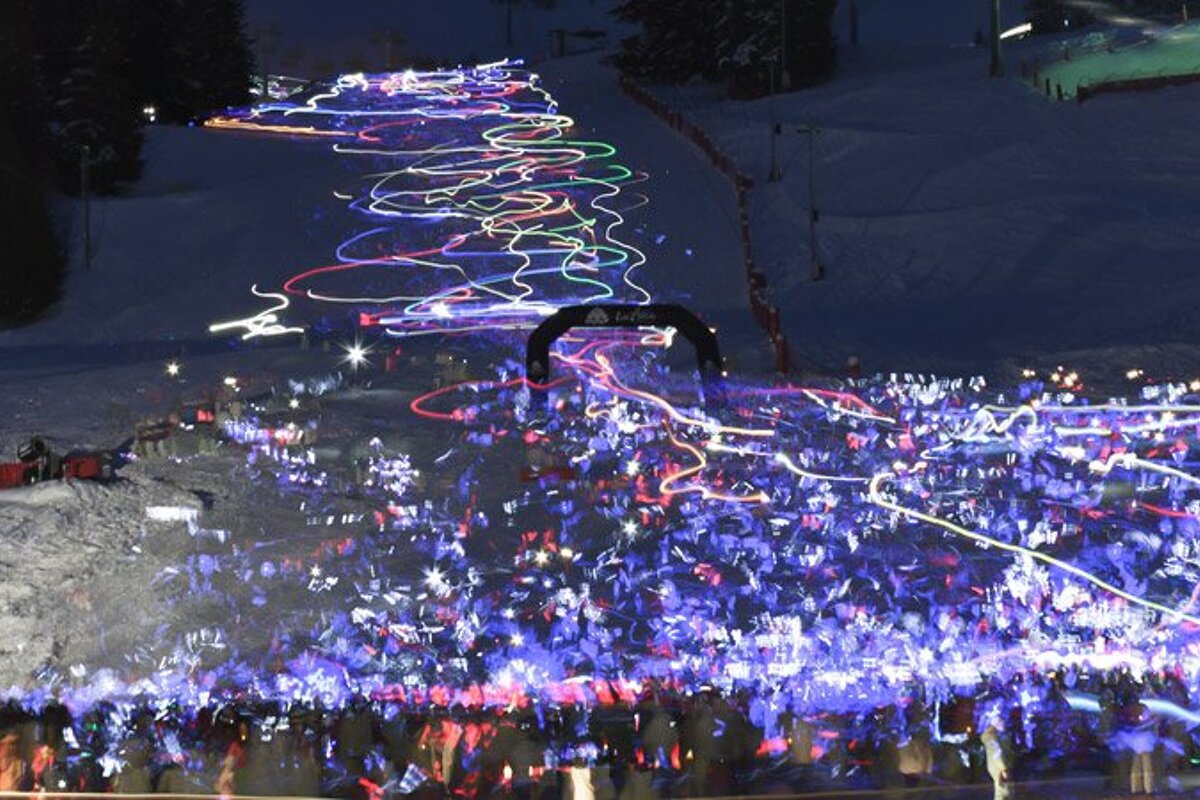 ---
The B&E Invitational
Founded and organised by giants of freestyle skiing, Henrik Harlot from Sweden and Phil Casabon from Canada, the B&E (11th to 12th March 2016) aims to bring together a slopestyle event combining the 'style' in freestyle, with some outrageous technical ability. The duo invite 20 of the best freestyle skiers around today, who'll showcase their talents during jam sessions and competitions including 'Best Trick' and 'Best Style.' With the likes of Jossi Wells and the legendary Tanner Hall dropping by too, it's sure to pull in a well-deserved crowd. Check out this video to get a taster of this hugely popular event.
---
The Freeride World Tour Qualifiers
After pit stops in Verbier, Chamonix and Hakuba, Japan, this world renowned, big mountain event is back in Les Arcs with both a 2 star and 4 star competition (2 star event: 1st to 4th February & 4 star event: 5th to 6th February 2016). The FWTQ brings together the best up and coming skiers and snowboarders, who come from all over the globe to compete in the hope of qualifying to the main Freeride World Tour event. This year, the face that's been chosen to host the white-knuckle ride is the Robert Blanc face above Arc 1950. Expect plenty of cliff dropping. If by any chance you can't make it over, FWTQ will be streaming the whole event live on freerideworldqualifier.com, so you won't have to miss out. Keep an eye out for New Zealander, Sam Lee, and the UK's very own, Leon Butler.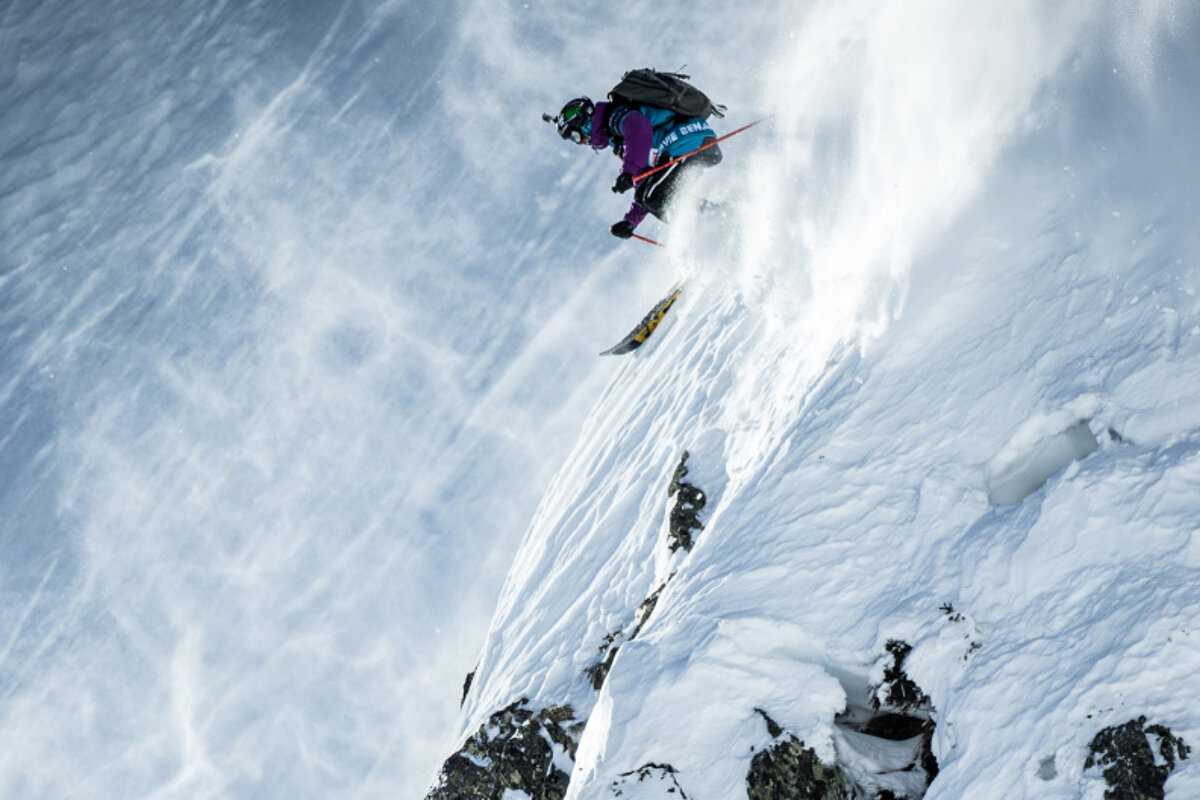 ---
Après at the Arpette
If you're ever in the mood for dancing on tables in your ski boots (who isn't?) then L'Arpette is the place to go. It kicks off every Wednesday at 15:30 when the tables are cleared and the deck becomes a dance floor, with musical accompaniment from DJ Tophe (I can't help but feel an air of French sarcasm here...).
If you want to go all out with the Arpette experience, book yourself into one of their legendary dinners: copious amounts of wine and enough raclette to give any non-regular cheese-eater nightmares for weeks. Yes folks, you have arrived in cheese heaven. But be warned: when the staff tell you it's not possible to finish your half wheel of cheese (and it's a big'un, let me tell you) think carefully about taking them up on their subtle challenge. Luckily, I was part of a winning team, but it was at the sacrifice of smelling - quite profoundly - of cheese for the rest of the holiday. Having said that, after the feast, the dancing on tables and the night ski back to resort under the stars, the ol' cheese sweats were totally worth it.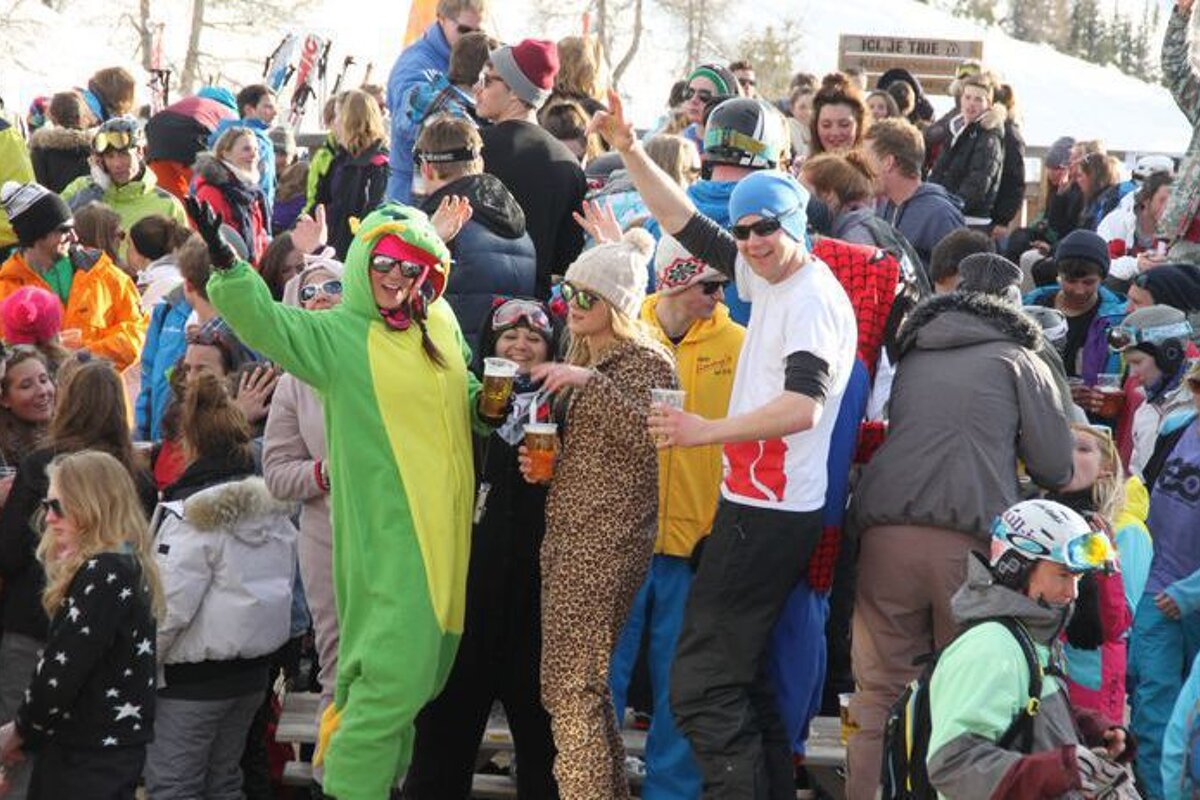 ---
Explore the Local Delicacies
If you're on your holidays, congratulations. You are now fully authorised to eat your weight in tartiflette and Beaufort, the local cheese - yep, cheese again - the smelliest, most delicious cheese there ever was. To wash it down, head to your nearest bar and along with your fellow skiers, ask for some glasses of the local grog, Génépi. You'll know when you've had it, because it's the colour of diluted grassland and it tastes like drunk flowers. The perfect alpine aperitif. It's considered very rude to turn down a Génépi when a tray of shot glasses comes your way, so just swig it back like a local, and enjoy the night ahead.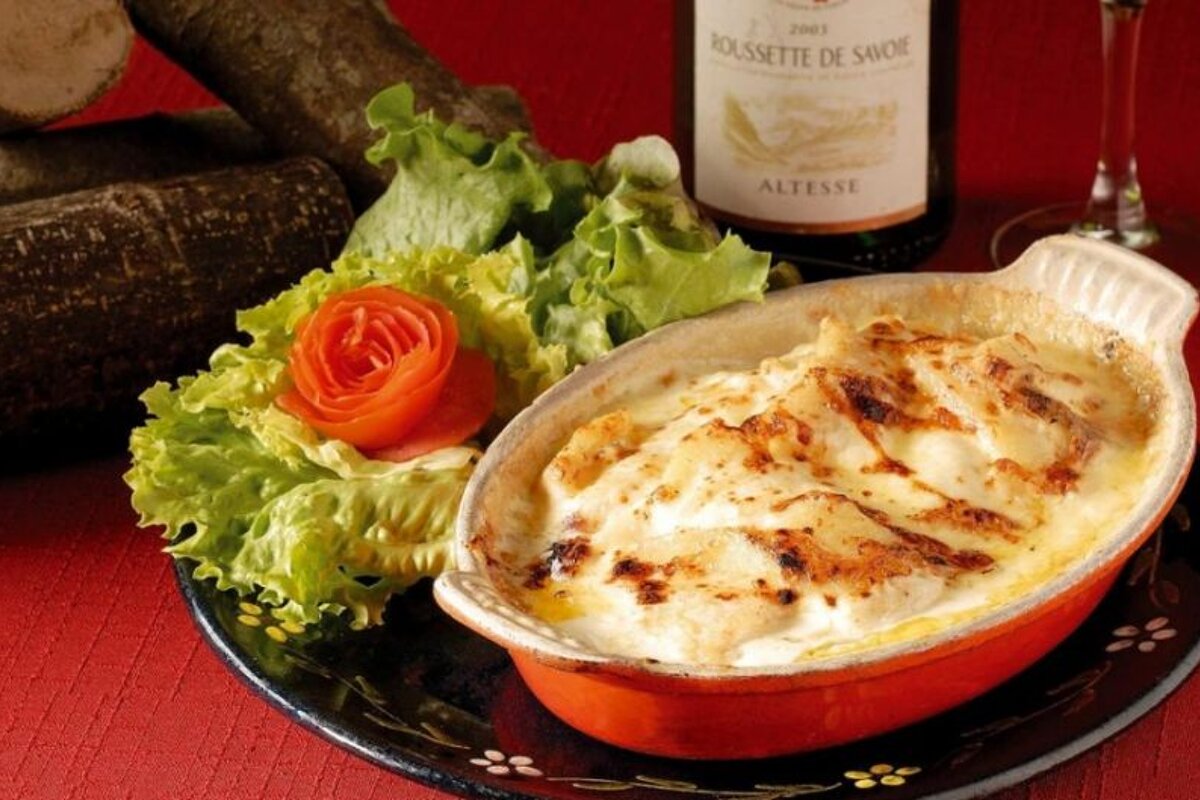 ---
The Pond Skim
When the sun's out and the birds start singing again, it can only mean one thing: the pond skim. Located above the Arpette restaurant, the music is loud and the deck chairs are lined up along a deceivingly large, shallow pond. People watching doesn't get much better than this. All levels of skiers give the pond skim a go, so don't think you'll be let off the hook. It's a fine line: if you're too fast, you might lose control. Too slow, and you won't make it to the other side. I'll leave it to you. Just don't forget: lean back!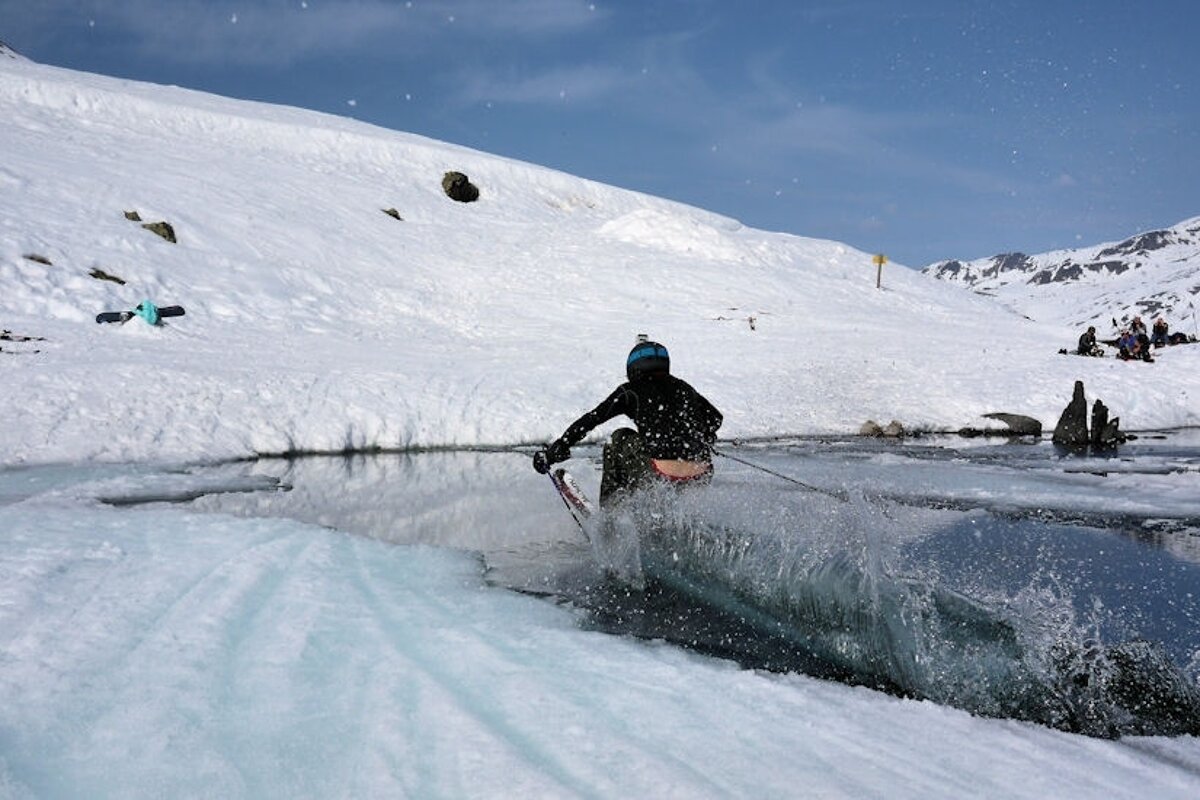 ---
Night Skiing
It might seem as though it's just skiing at night, but under the floodlights, it has a very different atmosphere to it. Fun for all ages and levels, night skiing is the latest must-do on the slopes of Les Arcs. Arc 1800 has night skiing available every evening at Mille8 from 17:30-21:30. Arc 1600 hosts night skiing every Thursday from 17:00-18:30 under the floodlights of Combettes. The Marmotte lift is open every Tuesday and Thursday between 17:00 and 18:30 for night skiing in Arc 1950 and 2000.
---
Relax
Heading out on the slopes all day, everyday for a week can be a shock to the system - and that's even before you've clipped into your skis. I find it hard enough to get myself ready for skiing, let alone kitting out two kids every morning with fleeces, helmets, gloves, ski passes, goggles and all the other associated winter garb. In times of weariness or stress (i.e. mid-week) sort yourself out and get spoiled. If a massage floats your boat, then check out one of the numerous spas in Les Arcs which offer sports and deep tissue massage to target specific niggles, aches or pains you might have. The pools and saunas of Mille 8 also come highly recommended, as does Hotel la Vanoise in Plan Peisey. It has an indoor swimming pool with windows big enough to provide stunning views over the whole valley and a jacuzzi that overlooks the piste. Excellent people watching, although be aware of the chair lift that looks over the jacuzzi.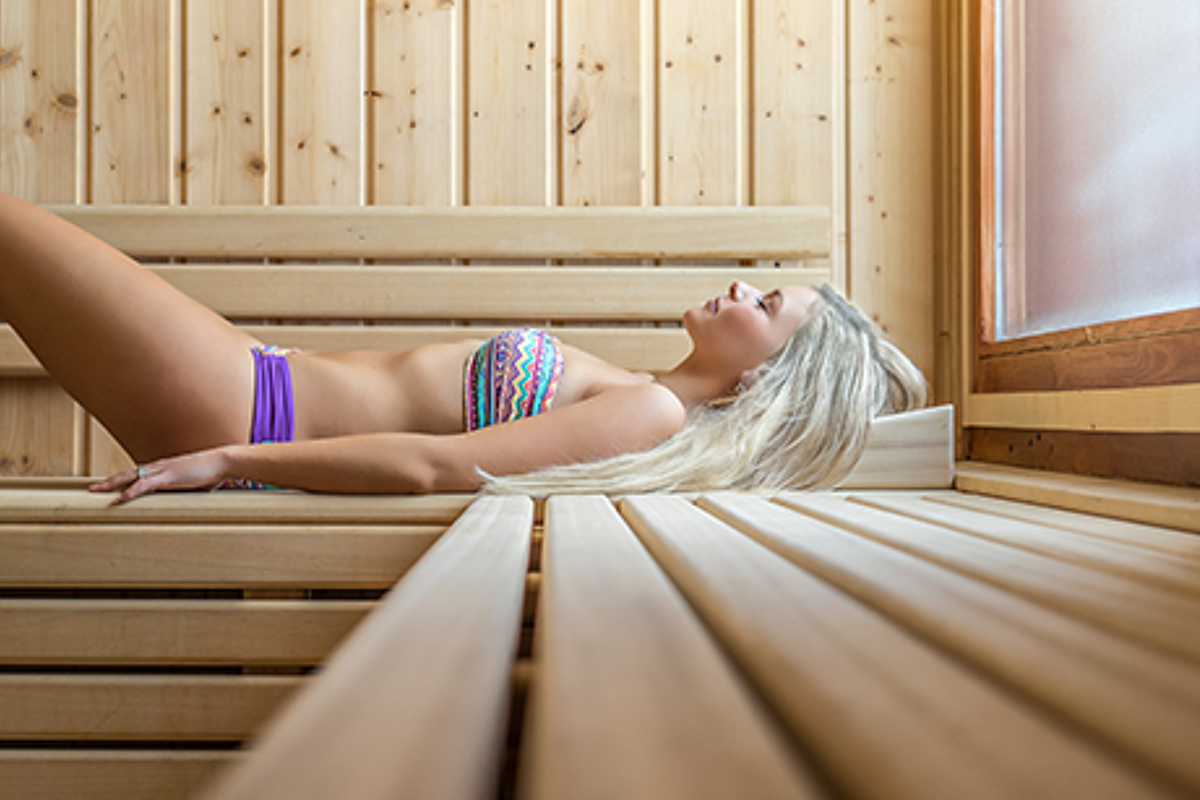 Enjoy! Take a look at the full season's event calendar for more information.
---
Follow more from Penny in her blog.