Opened in December 2015, the Mille 8 Aquatic and Fitness centre on the slopes of Arc 1800 is the perfect place to chill out after a hard day on the pistes, or a long day walking through the mountains in summer.
The swimming pool and wellness centre (spa) has become a go-to destination for holidaymakers in all the Les Arcs resorts and since its inauguration, the whole area has evolved even further and is even better than before.
Having spent relatively little time in the Arc 1800 resort over the previous few seasons, I thought it was time to check out what is on offer. There is a luge, a new restaurant, specific playful pistes and various outdoor activities, making the Mille 8 complex a perfectly-formed hub for family winter (or summer) holidays.
---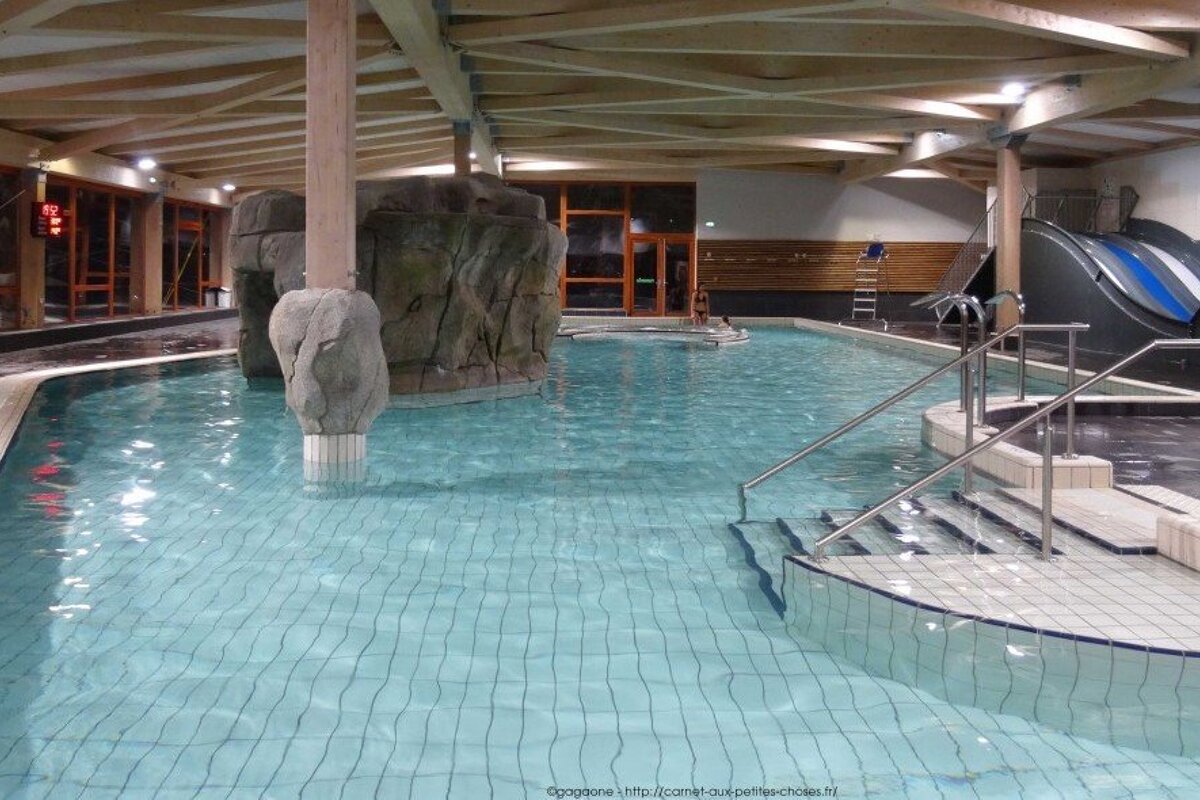 The Pool and Spa
When I visited Mille 8, I eschewed a trip to the gym (as I had spent quite enough time getting tired on the pistes over the last few days) and visited just the swimming pool and the wellness centre. Fortunately it was "Happy Hour" (between 12pm and 2pm) which means you can access both of the above areas for only €7! In my experience this is exceptionally good value, particularly in ski resorts. The pool is not a traditional oblong shape (so better for unwinding than swimming lengths) but was warm, relatively quiet, had separate jacuzzi sections, a great view of the pistes, water slides for the kids and jets along the sides to ease your aching muscles.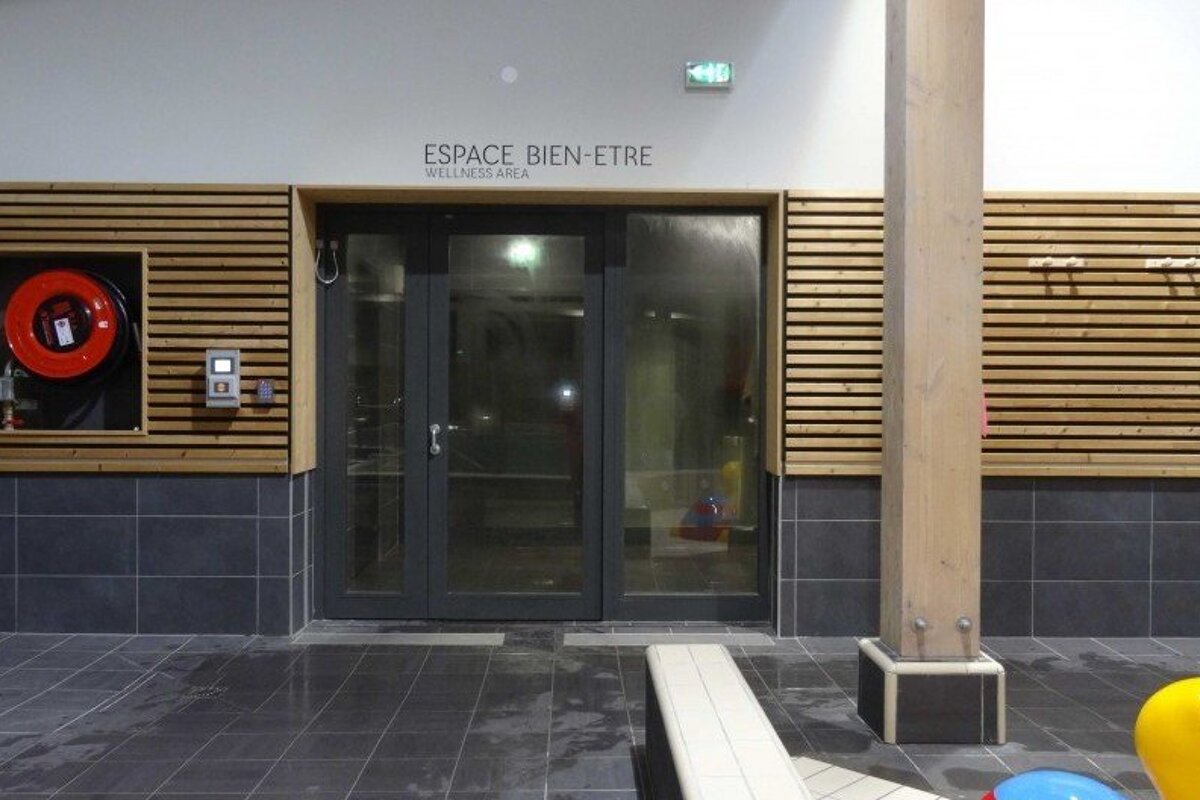 The spa has lots of different rooms providing many ways to relax. There are two large saunas and two large steam rooms; in each case one is "normal" and one is infused with eucalyptus oils. One of the saunas (the more fragrant one) has a stunning view of the pistes and, if it was not 85˚, I could have spent all afternoon in there watching the world slide by. Fortunately, the nearby solarium had an even better, panoramic view of the slopes, loungers, soothing music and free unlimited ginger tea: this is all designed to help you de-stress and as you're enjoying it, you probably stay longer than you initially intended.
There are some practical points you may want to know when coming here; I found ski racks but no ski lockers. You should take a towel for the saunas and solarium. Remember a €1 coin for the clothes lockers (which is fully refundable). You are also not supposed to wear ski boots inside the Piscine building so it might be an idea to head back to your accommodation and change first before coming over.
---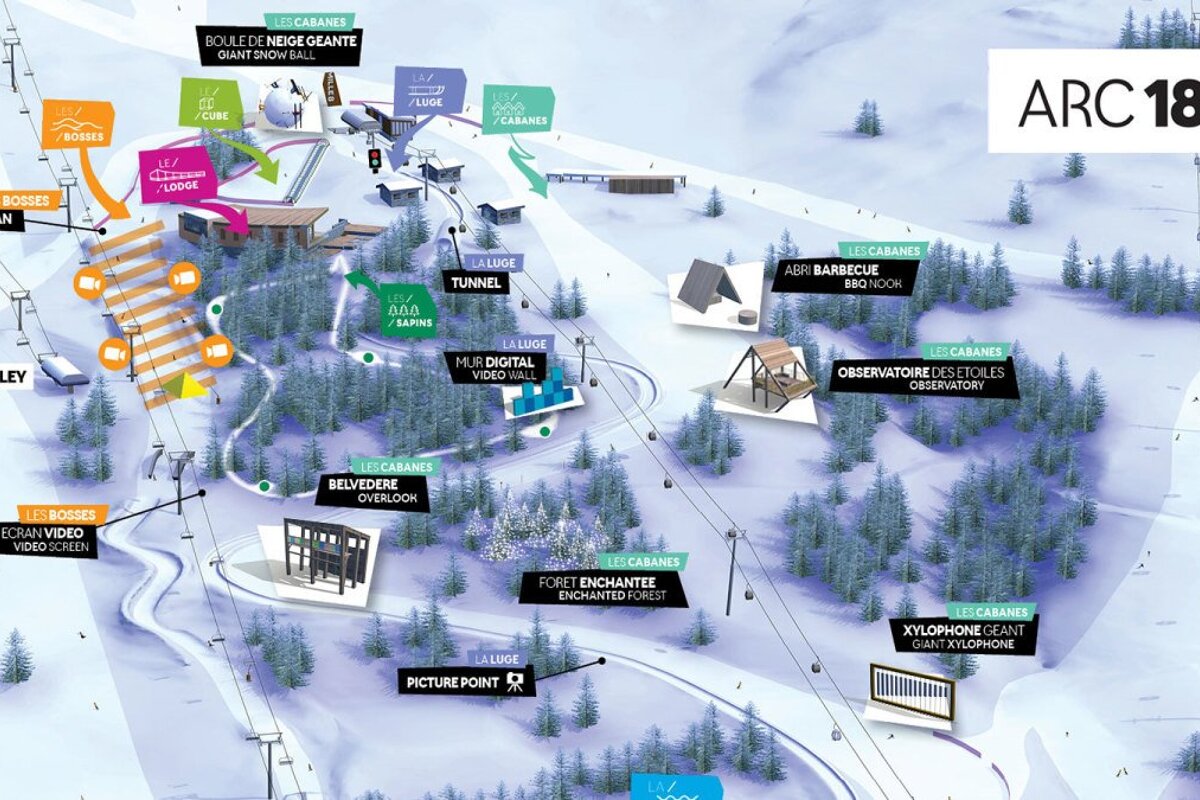 The Pistes
There are three sections to ski in Mille 8, each dedicated to different levels of ability, starting from the dedicated Villards gondola. Le Cube is a very gentle beginners' area where you can slowly navigate a series of multicoloured gates (complete with bells) before taking the short Golf "conveyer belt" lift back to the beginning.
Next up is the Cabanes beginners' piste which wends its way through the trees, buildings and points of interest back to the Villards lift. This is a pleasant little slope, designed for cruising and chatting rather than any serious legwork. It is open relatively late (until 7.30pm) from the very beginning of the season and, on Wednesdays, Thursdays and Fridays, until 8.30pm for night skiing.
Les Bosses is a short boardercross area, described as a "freestyle run," replete with starting gate and a series of eponymous bumps. The course tends to develop throughout the season, but is a great place for a short, twisty and often exhilarating race against friends or family. It does pass directly underneath the popular Vagère chairlift though, so any personal "fail" can be painfully public.
Although none of these runs is particularly long, the late opening of the Villards lift means you can ride them when the rest of the slopes are closed. Also, they will keep you occupied if one of your party want to stop for a snack, ride the luge, or light a fire in the barbeque for a lunchtime treat.
---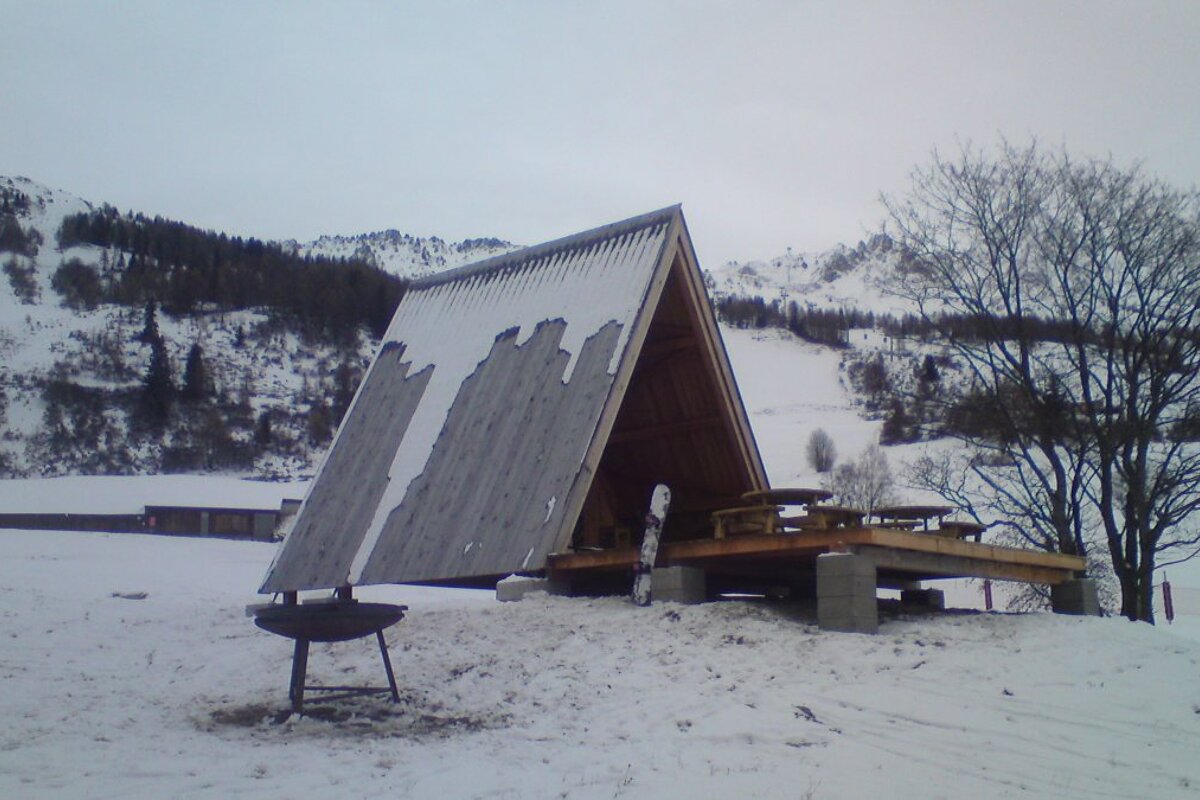 The BBQ
What a stunning idea! Located just to the side of the Cabanes run, there is a large triangular wooden hut with a deck, picnic tables and a huge amount of chopped firewood. A short, but safe, distance away is a very large round barbeque. Essentially this allows you to start a fire, shelter from any inclement weather, cook your own food and eat outdoors with the only outlay being your food and drinks. The grill is so large it could easily accommodate a couple of groups at a time and there is dedicated seating for sixteen people on two tables. (This may well be my find of the season, as I am partial to a hot sausage in a bun!)
In practical terms you will need to bring some sort of fire-lighter (unless you are Bear Grylls), food and drinks and there are handy bins on site for any rubbish you may create.
---
The Lodge
Upon exiting the Villards gondola you cannot miss the huge new building which contains both "Le Restaurant" and "Le Snack." These provide sit-down meals and faster food (including take-away picnics) respectively in very chic modern Alpine surroundings. The close proximity to the pistes, as well as the enticing decor, makes Le Restaurant a possible future candidate for a lunchtime restaurant review...
---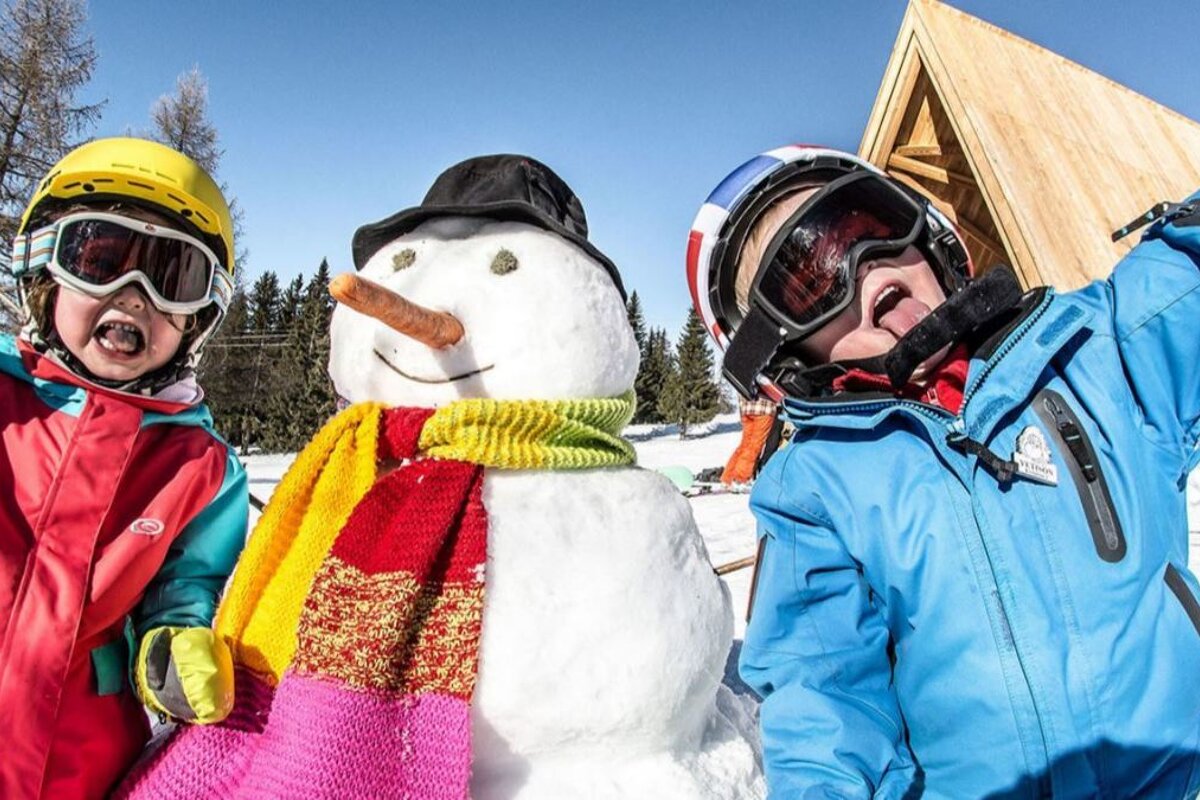 Les Pingouins
The tiny ones in your group can ride sledges and generally play about in the snow at the fun "Les Pingouins" section, near the bottom of the Vagère lift. It variously contains igloos, inflatables and a small "magic carpet" to help them get back to the top of the sledge area.
---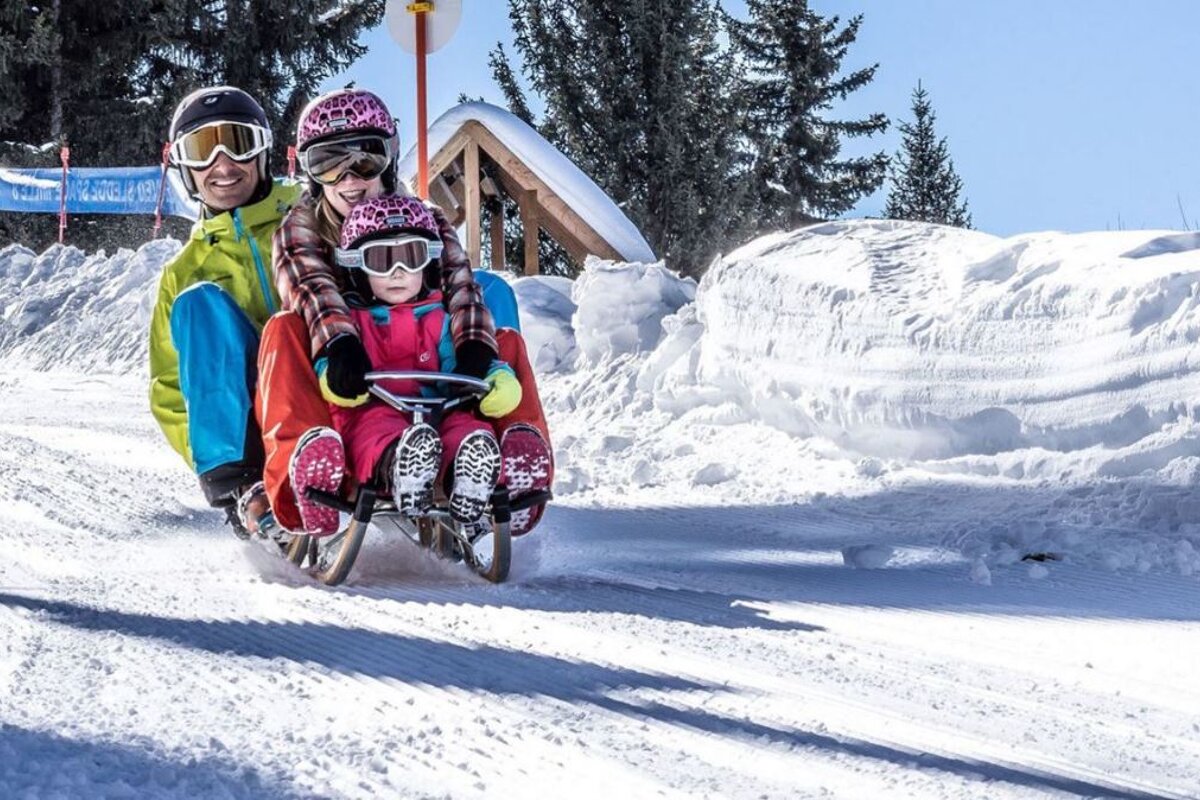 The Luge
Open every day from 2pm in winter, the luge is essentially a long purpose-built sledge run that curves through the whole Mille 8 area, going through two tunnels, the last one with lots of colourful flashy lights. It is fairly inexpensive (€6 for one run or €5 per run if you are having multiple rides) and children between 4 and 7 years old go for free! There is a choice of three different sledges: "The Big Bus" is the slowest, with a steering wheel and room for an adult and child; the "Rocket" is the most like a conventional sled; and the "Speedy" which is an elaborate blue tea-tray you can only steer by leaning "like on a motorbike." The run itself is actually very good fun, even if your previous experience of riding motorcycles, this makes you no less likely to crash into a snow-bank.
When you have finished careening down the luge, you can buy a photo souvenir of your greatest moments, as there are two photo points which catch your most amusing expressions whilst you navigate the course.
---
Other things to see & do
In addition to the above, the area is decked out with some wacky and fun items to keep you amused. There is a huge Xylophone at the end of the Cabanes piste which you can run your baton across or, presumably, play the Valse Brilliante for the pleasure of yourself and others.
There are two observation points, providing a raised view of the Mille 8 pistes. Presumably this is best enjoyed at night, possibly with a flask of hot mulled wine. A short wooded walk takes you through the "enchanted forest" and helps you burn off the calories you may have recently acquired in Le Restaurant.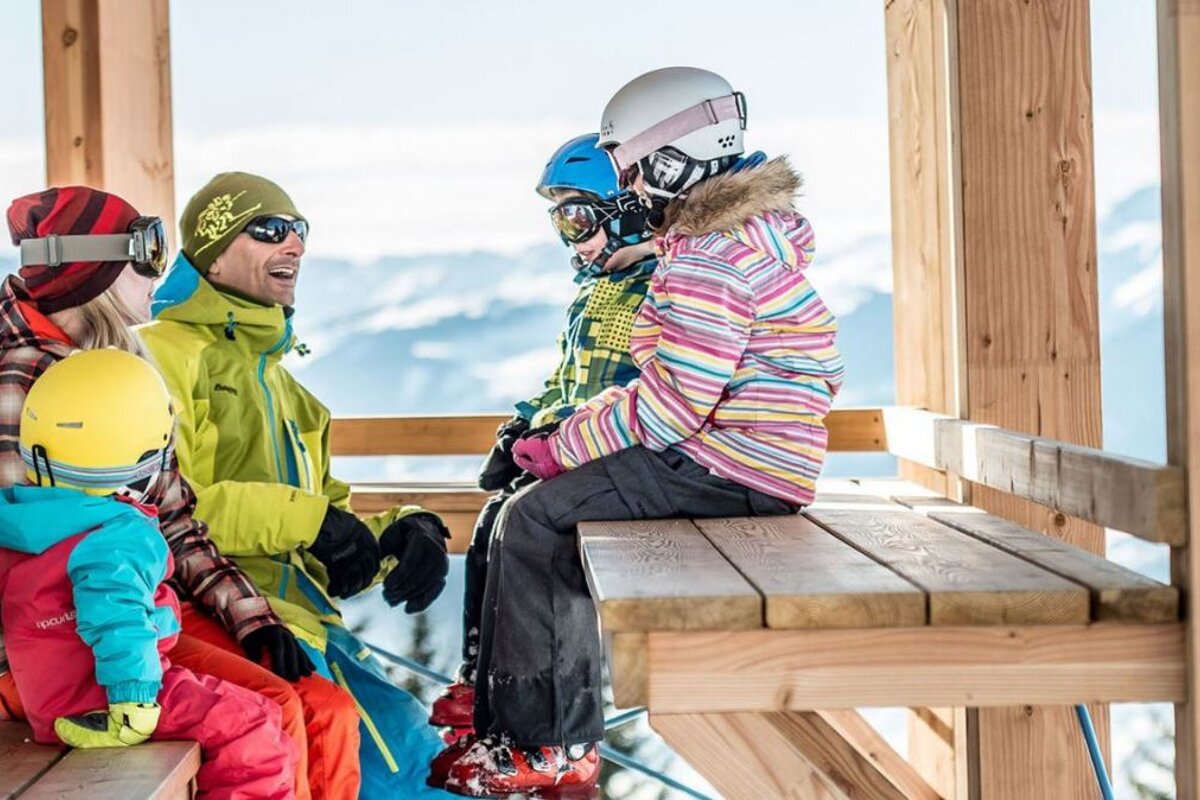 Overall
Mille 8 is a great place to visit regardless of where you are staying in Les Arcs. There are lots of fun and free activities with the outdoor barbeque in particular being a lovely spot to stop and eat. The swimming pool and spa are excellent value for money, although it is possibly easier (and more relaxing) to get a free shuttle bus into Arc 1800 when you visit from another resort, rather than ski across.
---
Watch this...
More Les Arcs Insights...